5 Creative Ways to Engage Consumers and Boost Sales Over the Holidays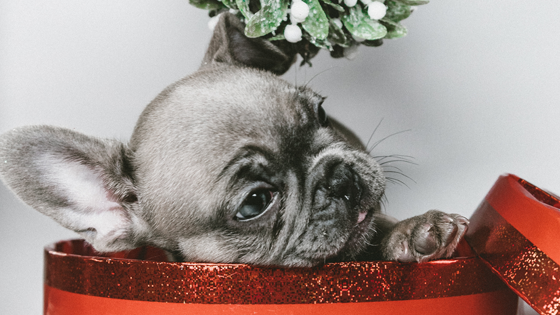 According to FTI Consulting's Holiday Retail Forecast, this year's holiday spending is expected to increase by about 5.8% over the holiday season. Additionally, in-store sales are expected to rise almost 4% over last year's holiday period, and online sales are anticipated to grow about 15.5%. In fact, the FTI projects that about 60% of total U.S. retail sales growth this holiday season is going to be store-driven, with the remaining 40% happening through online channels. This is a departure from last year, which was closer to a 50/50 split between these channels.
So, how can marketers ensure their brands and accounts are getting a piece of the pie? Let's uncover 5 creative ways to engage consumers and drive sales over the holidays:
1. Give Them an Offer They Can't Refuse
Consumers no longer want to wait for Black Friday, Cyber Monday, or even all the way to Boxing Day for discounts. You could even say that November 1st is the unofficial start of the holidays for many consumers, so why not take advantage of these early birds?
By using marketing segmentation and automation, you can offer teaser deals to your most loyal shoppers. Additionally, forward-thinking marketers can drive app downloads or increase their subscription list before a big holiday push. This is a good opportunity to engage consumers before the impending shopping season commences.
This year, for example, PlayStation set up a landing page to motivate e-mail subscriptions in order to receive an "exclusive invite":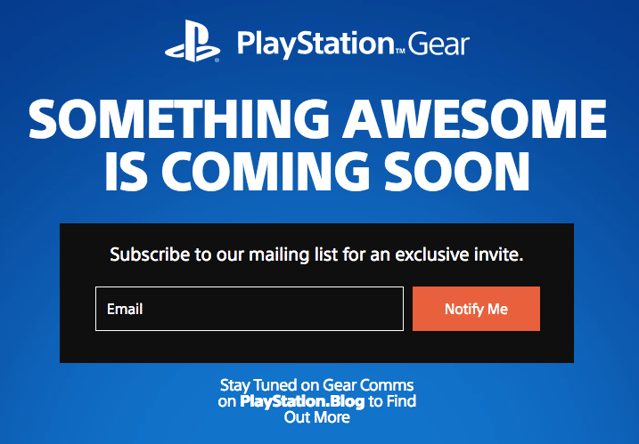 You can do this same with a discount upon subscription, or take a queue from Amazon who announced free shipping even for non-Amazon Prime members over the holidays. For those who prefer to shop online, this offer is as good as gold.
2. Leverage Social Promotion
The holidays are all about sharing moments with your friends and loved ones right? Therefore, consumer engagement is sure to be at an all time high on social media. Now is your time to strike. If you haven't already experimented with social ads, use this time to test and tweak your strategy leading up to the holidays.
Here's a few eye-catching Instagram ads from Fossil from last year's holiday campaign:

As you can see, Fossil is experimenting with different imagery and copy to capture their audience's attention. Plus, Instagram is still relatively inexpensive to target and promote posts, so it's worth a shot for many B2C brands and retailers.
3. Go Digital to Create Your Brand's Holiday Story
One way to truly up the anti on your winter promotions is by incorporating holiday-themed digital engagements. The holidays are a time for brands to build a story that consumers can see, feel, and experience. It is the perfect opportunity to drive emotion and attention to a brand through creative marketing ideas. However, many brands rely on store-fronts and window displays to get this message across.
As digital becomes more popular, why not think differently about how you build your brands' holiday story?
By incorporating digital engagements such as our "Snow Globe" mechanic, you can create a digital winter wonderland for consumers to enjoy. This means that consumers don't even have to step foot outside to enjoy a little bit of holiday cheer.
4. Text Them For the Holidays
The holidays are a busy time of year for everyone. But there's one method of communication that is sure to get consumers' attention; and it's SMS. If you have a holiday SMS campaign in your arsenal, it's sure to help boost your sales. It has been proven that response rates from SMS are 209% higher than from phone calls, Facebook, or email. Not every text will result in a sale, however, 29% of targeted customers will respond to text messages and 47% of those responders go on to make a purchase. Additionally, 47% of consumers prefer using native SMS as their messaging app of choice. Facebook Messenger follows this at 21%.
By leveraging SMS, you'll be sure to keep consumers engaged with all your promotions throughout the holiday season.
5. Reward Your Consumers with Digital Incentives
The best way to drive consumers to retail and online is to engage them with incentivizes. Gift cards are one of the most requested items for the holidays, and in most cases gift cards motivate consumers to spend more than the worth of the card. However, many physical cards never get redeemed, so, why not gift loyal customers with an eGift card? This allows consumers to access their rewards at any time, giving them more opportunities to engage with and spend with your brand.
To learn more about digital incentives and getting the most out of your holiday campaigns, be sure to chat with one of our engagement specialists.
---

In this age of digital transformation, businesses need to take creative risks when it comes to their engagement strategy. Explore the top 10 marketing trends that are disrupting the way we engage consumers.
WHAT'S INSIDE:
Personalizing the Experience with Artificial Intelligence
Getting Immersive with Virtual Reality & Augmented Reality
Winning Over Your Customer with Contests and Sweepstakes
Interactive Case Studies from Dr. Oetker and adidas
Plus So Much More!