7 Genius Experiential Marketing Campaigns Leveraging Digital Technology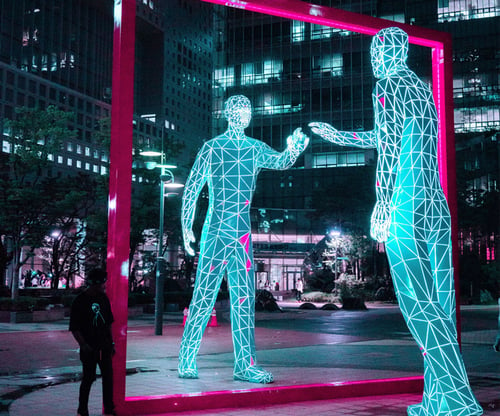 Experiential marketing comes in all shapes and sizes. Some in the form of art installations, games, or fun activities, while others require the help of technology to deliver the activation. Today, marketers are fully realizing how digital technology can bring their activation to life. New digital solutions allow marketers more creative freedom and imagination. Top brands understand that by leveraging digital technology, they can make their creative dreams a reality. Whether you realize it or not, technology is being used more and more in experiential marketing, especially as their XM budget increases.
Now that technology is virtually all around us, it's possible to create immersive experiences like never before. Explore these 7 genius experiential marketing campaigns that elicit the help of digital technology to earn the attention of consumers:
Whopper Neutrality
Brand: Burger King
Agency: David
This campaign by Burger King doesn't necessarily leverage digital technology to execute the event, however, its impactful commentary about the new digital world we live in is a worthy addition to this list.
The king of burgers decided to educate consumers about net neutrality with a Whopper-centric social experiment. Unsuspecting customers were downright furious that those paying a premium for a Whopper ($26) were served faster than everyone else. Talk about "hangry". The concept is a metaphor for the idea of fast and slow lanes that internet service providers could create without net neutrality. The video has now become Burger King's most-shared ad ever.
Rexona's "Invisible Walkway" Prank
To promote their line of invisible dry deodorant, Rexona created the ultimate stunt to prove the power of the invisible. The company built an 'invisible walkway' that looked like an ordinary ramp, and placed it in the middle of Macquarie Shopping Centre in Sydney. Unsuspecting shoppers crossed the path, only to be taken by surprise by the floor caving in below them.
By using a 4K Oled screen, sound effects and motion sensors, the walkway was made to appear as though the ground was collapsing when someone stepped on it – making shoppers jump out of their skin.
We think they got their point across, don't you?
BBC Earth Augmented Animals
For the launch of BBC Earth in Norway, JCDecaux used augmented reality to get the attention of commuters. Three bus shelters in Oslo were transformed into a window where animals suddenly appeared. In the clip below, the technology immersed those who passed by with 3D augmented images that instantly put a smile (or fear) on their faces. See all the reactions below:

Chrysalis "The Antarctic" Experience at Coachella
Brand: Powered by HP
Agency: Obscura
For HP's 17th installation at the 2017 Coachella music festival, they enlisted Obscura to create a one-of-a-kind dome experience. The goal was to immerse attendees in the power of HP's technology. Lisa Baker, senior director-personal systems Marketing, Americas said:
"Through HP technology, we are able to tell our reinvention story and build unique brand activations that connect with our audiences in emotional, authentic and sharable ways."
The project included projectors that filled the dome with bright, crisp visuals, and subwoofers providing bone-rattling spatialized audio, so the audience was able to feel the experience viscerally.
Watch the behind the scenes narrative to truly appreciate Chrysalis in all its glory:
BMW Projection Mapping
Brand: BMW
Agency: Holition
BMW's "Projection Mapping" installation was featured in a select number of brand locations across Europe. Using aesthetic lighting installations and innovative storytelling, BMW explains the development process and engineering expertise behind its new BMW 7 Series Sedan. The experiential campaign combines art and technology in a unique way that sets a new standard for customer experience. According to the press release, Claudette Pohl, project manager for experiential marketing for international brand formats says:
"In this project, we have found the ideal combination of ground-breaking digital 'luxury storytelling' and strong aesthetic appeal. As the BMW flagship and technology platform, this innovative approach to both content and medium suits the BMW 7 Series perfectly."
But don't take her word for it; watch and see the stunning digital transformation for yourself:
Say Yes to a Coke No Sugar!
Sometimes simple activations have the biggest impact. Coca-Cola's voice-activated dispenser by JCDecaux Australia was their first ever use of voice-recognition technology, and won't be their last. For a limited time, the panel encouraged passers-by to say 'yes' into a microphone which when triggered, dispensed a chilled bottle of the new Coke "sugar free" product.
See how the voice-activation successfully engaged and activated consumers to try a new Coca Cola product without any human interaction:
The Trump Presidential Twitter Library
Brand: Comedy Central's "The Daily Show"
Agency: 23 Stories x Conde Nast
One of our favourites on this list is the curation of Donald Trump's most famous and infamous tweets. The epic installation filled up a museum's worth of the current sitting President's snack-sized droplets of "wisdom". Shuttled around New York, Chicago, San Francisco and Los Angeles, it was a moving interactive satire that only the boldest of creative geniuses could pull off. However, without the help of a little known social media platform called "Twitter", it would have never existed. It's also a hard lesson for all of us; don't tweet and be the President, (or something like that). The installation won a Grand Prix at the Cannes Lions.
Relive the beauty, and the horror, of the never-to-be-forgotten "Trump Presidential Twitter Library" in the video below:
---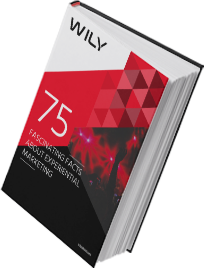 Many brands struggle to connect with and influence their target audience. However, there is one marketing approach which many experts say is the most effective when it comes to motivating people to action…and that is Experiential Marketing.
Download the report to uncover the latest facts and key findings from across the XM industry.
WHAT'S INSIDE:
The ROI of Experiential Marketing
How Technology Improves the Brand Experience
The Impact of Shareable Experiences
Experiential Marketing Success Stories
Plus So Much More!