How Brands are Finding Success with Digital Scavenger Hunts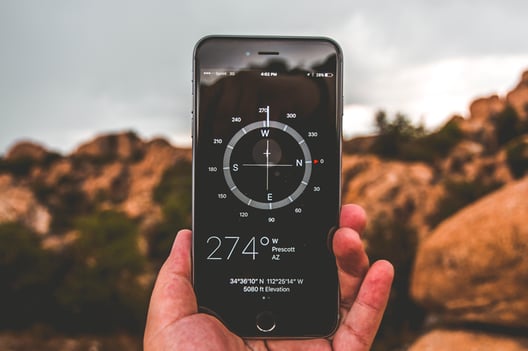 Today, is National Scavenger Hunt Day. A day set aside to enjoy the good ol' fashioned fun of using our observational and problem-solving skills in hopes of getting a reward. At WILY, we see scavenger hunts as so much more than just a game played at sleep-away camp or bachelorette parties. If deployed properly, leveraging Scavenger Hunt mechanics can be a strategic way marketing leaders can engage their consumers.
Oftentimes, marketers propose a traditional Scavenger Hunt as a brand activation concept but quickly realize the risks involved. Simply, Scavenger Hunts require a lot of time and energy to complete. And in our digital age of instant gratification, marketers understand that great brand experiences need to be quick and painless. Therefore, most brands squash the idea of a Scavenger Hunt before they even get past the drawing board stage.
Some brands, like Oreo, are experimenting with augmented realty or AR, to replicate the Scavenger Hunt experience. But AR has its drawbacks. Much like a traditional Scavenger Hunt, consumers have to spend dedicated time engaging before being rewarded for their efforts. This creates a slippage effect, where a percentage of participates drop off over the duration of the program which can lead to a negative brand experience.
However, not all Scavenger Hunts are destined to fail. In fact, this strategy can be easily recreated digitally with a little help from creative thinking, consumer insights, and programming. Brands can now harness the benefits of a digital Scavenger Hunt without risking low user engagement, and generate the results they desire.
So, how do brands achieve the effect of a Scavenger Hunt in a digital environment?
First, let's examine the components of a Scavenger Hunt…
Scavenger Hunt Components: Participants visit a location, complete an action, if successful, they receive an instant reward and move to the next stage. Once each stage is successfully completed, a greater rewarded (grand prize) is earned.
Now, let's take a look a few real-life examples that leverage the mechanics of a Scavenger Hunt to create real-life engagements:
Meet Jessica. Jessica loves pizza….
Consumers were invited to purchase participating Dr. Oetker's Giuseppe Pizzeria products to acquire a PIN Code and enter it into the contest microsite. The prizing included:
Dodge Grand Caravan
$10,000 Cash Prize
Xbox Gaming Console
Roku Media Player
Pizza for a Year
Instant prizes included:
Panini Coupons
Digital Movie Rentals
That kind of prizing is worth even the toughest of scavenger hunts! But Dr. Oetker wanted to make this easy for consumers. Participants could enter into the contest in a number of ways:
Purchase a Pizza (50 ballets)
Purchase a Panzerotti (70 ballets), or
Earn free ballets by digitally searching for Giuseppe using a digital magnifying glass. Ballets were given to users based on their speed and accuracy. (5 ballets maximum)
Participants were able to enter up to 4 PIN Codes per day, or play up to ten times per day to earn ballets. The contest ran from October 2017 until May 2018, which gave customers plenty of time to rack up ballets, and assign them to their favorite prize(s). Additionally, instant prizes were randomly generated to anyone who entered.
The Results
"Find Giuseppe" generated a whopping 81,200 entries and 25,700 of them were recurring participants. Therefore, 31% of entries continued to engage with the program even after they had entered in for a prize. Importantly, the campaign received 127,589 social shares. This shareable effect of a "Scavenger Hunt" is atypical to most traditional hunts. Thus, digital scavenger hunts have the benefit of becoming viral campaigns versus other methods.
By using "digital" gamification tactics, "Find Giuseppe" made it easy for consumers to engage over and over again, in ways a traditional "physical" Scavenger Hunt cannot.
Read the complete success story and play the game yourself to see how your brand can benefit from running a similar program.
Meet Eric. Eric is a huge Edmonton Oilers fan, and he regularly attends their games live. Today, Eric is attending a game at Rogers Place. Eric heads to his seat in the arena, and notices a promotion on the scoreboard for a chance to win 1 of 850 prizes by visiting this URL: sportchekgamenight.ca
Eric takes out his phone and visits the URL. There, he is presented with an action to complete: Flick a puck at a goalie. If he scores, he'll win something.
Eric, has a sniper shot, so naturally he gets the puck in. Next, Eric is directed to go visit one of three Sport Chek stations in the arena to collect his prize. Once there, he is given a $200 gift card for Sport Chek.
The Results
Nearly 40% of the in-stadium audience (6,934) entered for their chance to win. Additionally, every prize was redeemed in the arena that night. This high participation and low slippage rate reveals how the digital component and the promise of instant rewards made this an attractive engagement experience for consumers.
The ability to seamlessly move a consumer from a physical experience to a digital experience with the incentive of an instant reward, helps reduce the slippage effect that occurs when an experience is too much effort. So whether it's inviting consumers to participate by purchasing, going direct to a URL, or even tapping (NFC) or scanning (QR code), combining the physical and digital worlds to provide a unique activation will actually drive consumers to action in a meaningful way.
As you may have already guessed, WILY deployed these activations. If you're looking for a creative way to engage consumers using Scavenger Hunt tactics, without risking the possibility of low engagement and high slippage rates, then digital mechanics might be the solution you're looking for.
To see the complete Sport Chek/Oilers success story, and to play the flick mechanic, click here. For more information on how to create a program like this, speak to one of our experts.
---

In this age of digital transformation, businesses need to take creative risks when it comes to their engagement strategy. Explore the top 10 marketing trends that are disrupting the way we engage consumers in 2018 and beyond.
WHAT'S INSIDE:
Personalizing the Experience with Artificial Intelligence
Getting Immersive with Virtual Reality & Augmented Reality
Winning Over Your Customer with Contests and Sweepstakes
Interactive Case Studies from Dr. Oetker and adidas
Plus So Much More!