5 FAQs From Our Engagement Marketing Master Class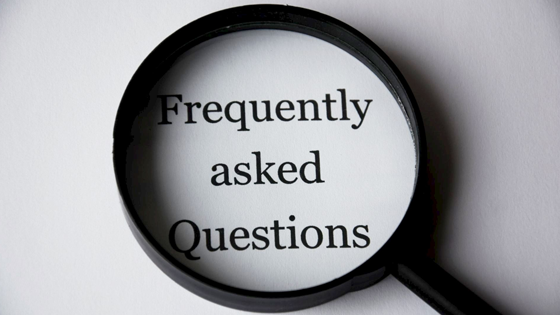 In our latest Engagement Marketing Master Class: How to Acquire First-Party Data by Engaging Consumers, we spent time uncovering some of the best tactics brands can use to engage consumers and acquire information about them. Finally, we were able to address a few pressing questions from the audience, that we often hear from clients as well. If you were unable to join us for this informative webinar then you're in luck! This article will review answers to the top 5 FAQs from the session.
So, what are the most common questions marketers have when it comes to collecting first-party data using digital engagement tactics? Explore them in detail below:

1) Is there a recommended duration that most contests should run for?
Great question. What we find is if you're running a contest in market; you're going to launch it and leave it in market for multiple days, as opposed to going to an event and turning it on and off, we find that 4-6 weeks is the ample amount of time. Any longer than that, unless you really have a fun mechanic, then there's a lot of saturation in the market, so people's interest wanes because of all the content that goes on in their world. Also, it helps with planning and budgeting, from an executional standpoint. There are the exceptions if you have a continuously evolving campaign that is well-invested financially, that has multiple touch-points. But that in itself is a whole strategic campaign that might be a little different than a traditional contest.
Further reading: 8 Mistakes You're Making With Sweepstakes and Contests
2) Is there a specific formula for prizing that works best?
Absolutely. It really it comes down to the customer base, or the audience base. Consumers have a short attention span, they have the immediacy of "I want it now" in mind. Everyone wants that instant gratification. So, the magic formula really is creating a contest or sweepstakes structure that has instant prizes as well as a grand prize. So, you really use the grand prize as that sexy story, that interesting piece of your communication, and then you sprinkle in a lot of instant prizes because what we find is that consumers would rather win something small than nothing at all. They think that their chances of winning something big is pretty low, but they probably have a better chance at winning something instant, so that really becomes the magic formula. And it helps with your storytelling.
Further reading: 3 Contest Strategies Guaranteed to Boost Customer Engagement [Infographic]
3) Is there anything you recommend to help drive more entries into a contest?
A lot of that stems from awareness of your contest. Executional environment is critical in determining the strategy being used for deployment, so if an online contest is just being run on Facebook or a branded website but traffic is really low to those environments then expectations of entries might have to be adjusted. If you're going to a festival, or a stadium environment, and there are thousands or tens of thousands of people in those environments and promotion of that contest is very high, then expectation level of entries should go up. Promotion of a contest in any format is definitely key.
Further reading: 4 Winning Secrets for Maximizing Contest Entries
4) Do you always recommend including an engagement mechanic when running a digital contest?
If you're going to spend time and energy on trying to get a consumer to a specific destination you have to make it worthwhile. The engagement mechanic is really the cherry on top in those instances, and you have a lot more opportunity to drive greater brand value by having an engagement mechanic. Some clients just want to collect data, and give an instant reveal of "You've won this," or "Thanks for coming in you earned a ballot," but it seems like an experience that is somewhat limiting. I think the engagement mechanic definitely enhances the entire experience and provides a lot more value to the brand executing it.
Further reading: Digital Engagements that Help Sports Teams Score Big with Fans
5) What is the general cost/budget for including engagement mechanics in a marketing campaign?
It depends on the brand itself, what type of industry they're working within, how long their project is going to be in market for. The national, international brands, or global brands, the range that they would spend can be anything from $5,000 up towards $60,000 depends on complexity of the execution, environment, the nuance of it, so it really depends, there isn't a specific earmark. But what we look at is complexity of the initial build, how long a program is in market for has to be considered, and then the environment from which it is going to be executed within.
Further reading: How Much Should You Be Spending on Experiential Marketing?
Do you want to hear more FAQs? Listen to Mastering Engagement Marketing: How to Acquire First-Party Data by Engaging Consumers on-demand now! Also, get even more expert insights by listening to the full webinar.
---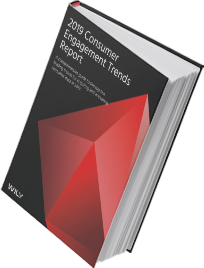 Companies are connecting data and content to deliver on the notion of personalization. This report assists brand marketers and agencies looking to engage consumers in the digital-first era. It outlines 10 emerging trends and technologies that marketers need for personalizing communications along the customer journey.
WHAT'S INSIDE:
The Value of Data-Driven Creatives
5G and Mobile-First Marketing
Leveraging The Internet of Things (IoT)
Experience-Driven Marketing
Plus, So Much More!