5 Smart Marketing Moves Every Brand Should Make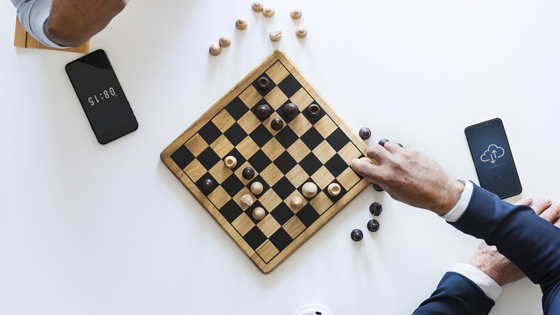 Is your brand doing enough to market itself in the 21st century? As communication channels evolve, marketers have to think outside the box to deliver messages that stick. So, how can brands adapt to this changing landscape? There are many new tactics that brands can leverage to enable their marketing efforts. However, marketers should be ready to step outside their comfort zone to accomplish these goals.
Going forward, insights will be the currency of marketers and sales. Those insights, when properly analyzed, will drive the action plans that optimize performance from both marketing and sales executions. Now is the time for marketers to start evaluating their existing systems and set themselves up for future success.
Uncover 5 emerging tactics that marketers should consider for gathering new consumer insights, engaging customers, and driving revenue for brands.

Creating Interactive Voice Experiences
Juniper Research predicts that by 2022 over 70 million U.S. Households will have a smart speaker such at Amazon Echo, Google Home or Sonos One. Whether it's Amazon, Google, Apple, or another platform delivering results, voice search is on the rise. While voice engagement with smart speakers is growing fast, the majority of interactive voice experiences will occur via smart phones, with over 5 billion assistants installed on smart phones worldwide and over 870 Billion assistant enabled devices in the US by 2022.
The biggest impact voice assistants will have on marketers is streamlining the consumer path to purchase. Today, many of the popular commerce related interactive voice actions for consumers are checking the status of an order, making shopping lists, and searching for products and services.
In the future, as consumers get more comfortable with using these devices, their actions will become more meaningful and have real revenue implications, like making purchases, providing reviews and re-ordering items seamlessly.
Although adoption of voice assistants is still growing, it's worthwhile for marketers to begin experimenting with voice marketing experiences now. According to Gary Vaynerchuk, CEO of Vaynerchuk Media, investing in voice assistant marketing is,
…like having the opportunity to buy beach front real estate in Malibu before anyone knew about it. It's similar to the early web and early search – there's a first mover advantage.

Leveraging Text Messaging and Chat Apps
There are a few ways in which marketers can use text messaging and chat apps to increase consumer engagement. It wasn't long ago that this channel was considered intrusive to consumers, but now 85% of mobile device users prefer a text from businesses over phone calls or emails. Today, customers would rather engage via SMS messaging than by way of voice or email. This channel is especially important for brand marketers as they tend to time campaigns in hopes of serving audiences right around the time they need that touch. But with text messaging, the customer decides when to interact. This takes all guesswork out of the "right people at the right time with the right content through the right channel" formula.
Arguably the most important aspect of using text messaging for marketing is the ability to expose clear customer insights on demand. Text-based communications allows for greater context, and direct results.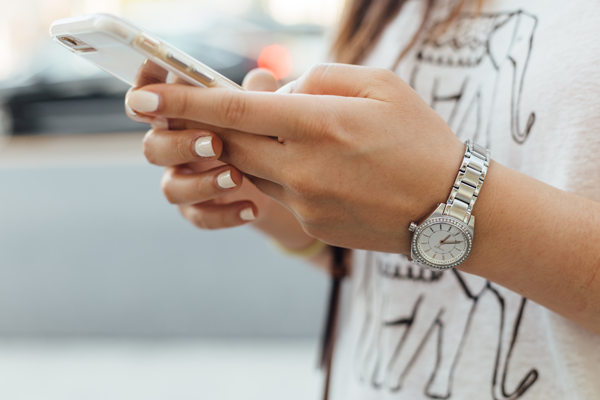 Marketers can also take messaging a step further by incorporating mobile messaging in their brand marketing. Apps such as Facebook Messenger, WhatsApp, and WeChat allow more than 5 billion users per month to share photos, audio snippets, videos, and links. Marketers can also use these features to get their message to their customers. In fact, over 50% of consumers are more likely to shop with a business they can message. So, how can marketers leverage this medium for consumer engagement?
Marketers can treat messaging apps similar to email. It's really just as simple as building a list by attracting new leads, nurturing those leads, supplying relevant content, answering questions, and converting the leads you generate into paying customers. Plus, chatbots allow marketers to handle the majority of interactions, so you can focus on fine-tuning your messaging rather than handling customer communications.

Connecting with Consumers via the Internet of Things (IoT)
While smart voice assistants and wearable technologies fall under the expanding umbrella term of "IoT", or the "Internet of Things", it's worth noting that thousands of products, ranging from cars to refrigerators, are now IoT-enabled.
This additional connectivity not only gives marketers reams of potential data on their customers' preferences, it also gives them an additional avenue to promote the products that the data shows that they desire.
Wearable technology can range from visual overlays on eyeglasses, to audio information fed into Bluetooth headsets, to smartwatches that can monitor everything from the wearer's heart rate to their stock portfolio.
More than 100 million wearable devices were sold in 2016, and industry analysts expect that number to rise in the next few years. As the capabilities of wearable technologies grow, the opportunities to incorporate wearables into an omnichannel marketing approach are also magnified. For instance, wearables can gather data on a user's in-store experience, such as the items they browse, the time they spend in a store, or the average value of their items, and deliver messages that match those qualities.
Hosting Creative and Engaging Digital Contests
Everyone loves a contest. The idea of winning something for free is almost too attractive to pass up — especially if an entry doesn't require much effort or time. Digital contests are a great way to engage consumers and collect important insights simply and effectively. Many of the world's most trusted brands are using digital contests to activate consumers and create memorable brand experiences. Previously, contests were difficult to manage and harder to promote. However, digital communication allows marketers to more effectively reach consumers with online contests. Microsites, event apps, and push notifications make this tactic much more effective for today's consumer generation.
The important thing is to make sure you're following the rules on whatever platform you choose. It's also essential to give away something that your target audience will view as valuable. To see how marketers are effectively executing this tactic check out these successful case studies from brands like, Hershey's, Red Bull, and Air Canada.
Developing Mobile Friendly Membership Programs
Mobile loyalty and membership programs are gaining momentum in recent years, especially amongst younger consumers. Millennials have typically been slower to adopt membership programs due to the archaic methods of delivery. However, 75% of consumers would engage more with loyalty programs that make rewards mobile-friendly. Plus, 70% of consumers are more likely to recommend a brand if it has a good loyalty program, and there's nothing more effective than word of mouth marketing.
The reason why premium loyalty programs are gaining popularity is that members want the benefits that programs like Amazon Prime provide and are willing to pay for it. 62% of consumers would consider joining a fee-based rewards program if their favourite retailer offered one. This number is even higher among millennials, with 75% of 18- to 24-year-olds and 77% of 25- to 34-year-olds saying they'd consider joining a fee-based rewards program. Nearly half (47%) said rewards in fee-based programs are better than rewards in free programs.
But what are the benefits of a mobile-based loyalty program for brands? Think of it as a form of gamification. It encourages consumers to interact with your business so they can earn exclusive perks by combining competitiveness and rewards. As consumers move up the membership levels, they gain access to more rewards, which enhances their relationship with your business. Also, membership programs enable brands to more readily acquire insights about loyal customers. By engaging consumers with a mobile loyalty program, you can track their interactions and better personalize online and in-store experiences.
---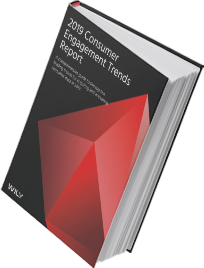 In 2019 companies will begin connecting data and content to deliver on the notion of personalization. This report assists brand marketers and agencies looking to engage consumers in the digital-first era. It outlines 10 emerging trends and technologies that marketers need for personalizing communications along the customer journey.
WHAT'S INSIDE:
The Value of Data-Driven Creatives
5G and Mobile-First Marketing
Leveraging The Internet of Things (IoT)
Experience-Driven Marketing
Plus, So Much More!