3 Easy Ways to Spice Up Your Customer Engagement Programs this Fall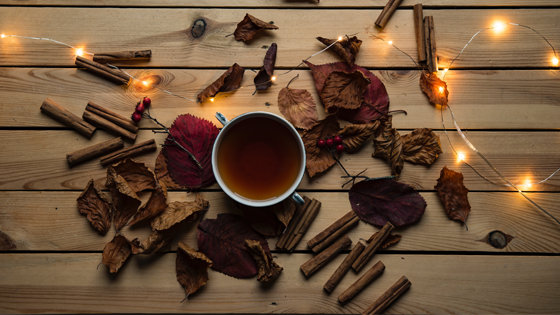 As the weather gets brisker, and holiday shopping commences, fall is the perfect time for marketers to squeeze the last bit of their annual spend to maximize profits. As October 31st is year-end for many brands, leveraging digital to boost those final numbers is a smart marketing move, especially for eCommerce businesses. Additionally, more than three-quarters of marketers say engagement occurs in the middle or end stage of the marketing funnel. For retailers, it is absolutely crucial to engage consumers and remain top of mind before the Christmas rush. If you're one of the many marketers using e-mail, SMS, or other digital strategies to engage and nurture customers, then this is a no-brainer. Engagement programs are an essential part of marketing 101, however, not every program will hit the mark.
To ensure your engagement program gets the results you're looking for, keep these 3 tips in mind:

1. Make It Fun With Gamification
Marketers spend countless hours writing creative copy to captivate audiences. But sometimes even the most well-crafted copy fails to generate the attention marketers are hoping to achieve. For example, if there is no urgency to purchase, many marketing campaigns fall on deaf ears. Over the course of the year, there are key dates where consumers are on the pulse of the latest deals and incentives. So, how do we engage consumers during periods when they might not be ready to purchase?
By incorporating gamified elements to your engagement program, customers are more likely to interact with your campaign. Rather than sending out a 20% off coupon via e-mail, that can be easily ignored, why not add a scratch and win mechanic to the campaign? This forces the customer to engage with your e-mail to reveal their discount. The customer is incentivized to open your e-mail in anticipation for what's to come. Half the battle is getting the customer to actually look at your e-mail, so if you're able to accomplish this, you already have one foot in the door to driving a purchase.
2. Include Incentives
Many times we see e-mails from marketers that do not consider the best interests of the consumer. It's all about the brand or company, and how great they are. Promoting your own accomplishments to sell to a consumer is effective to a certain degree. But if your news includes an incentive for the customer; you're killing two birds with one stone. If I'm reading a product announcement and I get a discount for doing so, you bet I'm going to make a purchase. Or maybe it's an exclusive invitation for being a loyal customer.
Recently, I received a direct mail promotion from Sephora letting me know about their upcoming VIP discount. I haven't visited their website in a long time so it was important for me to find out about this discount through a promotional channel. Direct mail is one way to go about it, however, I would argue that e-mail or SMS is a faster, more effective way to get my attention. However, I will say that after receiving the mail promotion, I started thinking about what I may need to take advantage of it. This also loops back to the idea that this brand is now top of mind for my gift giving list; otherwise it wouldn't have crossed my mind.
3. Have A Clear Call To Action
Ensure that your incentives include a clear path for the consumer to engage with your brand. If it includes a discount coupon, it's important to detail how it can be redeemed. For example, boomers tend to do more of their shopping in-store; they are also more likely to take advantage of a discount. However, the goal for many marketers today is to drive to web or mobile. Therefore, it must be abundantly clear that your discount is only available for online purchases before Mrs. Jones makes the trip to your store. Additionally, segmentation is a crucial part of incentivizing your customers. In the previous example, we know that boomers drive to retail, so why not personalize those offers according to their behaviours? Data collection is an important factor for determining appropriate calls to action, and what works best for your customer.
If you're looking to send out a last minute promotion to increase your end of year sales, see how WILY's SPRY platform can help.
---

In this age of digital transformation, businesses need to take creative risks when it comes to their engagement strategy. Explore the top 10 marketing trends that are disrupting the way we engage consumers in 2018 and beyond.
WHAT'S INSIDE:
Personalizing the Experience with Artificial Intelligence
Getting Immersive with Virtual Reality & Augmented Reality
Winning Over Your Customer with Contests and Sweepstakes
Interactive Case Studies from Dr. Oetker and adidas
Plus So Much More!