5 Secrets to Unleashing the Power of Your Customer Data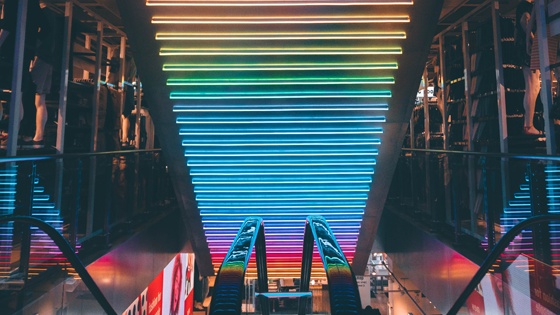 Marketers spend their days tirelessly capturing customer data. If you take a look at your CRM it's likely a vast bank of customer information. But let's jump off the data collection wagon just for a second. Our automated campaigns can take over for just a second; let's think about the big picture. What are we doing with all this data? Are we nurturing those relationships? If so, are we doing it effectively? How can we activate all this data and leverage the information we are collecting?
When the campaign is over and all that's left are a bunch of names and e-mails in your database, how do we engage those consumers again? Advanced marketers understand that data acquisition is merely the beginning of your customer journey, and it's important to take a step back and envision for what comes after and ensure customer data is not wasted.
Here are the 4 secrets to unleashing the power of your customer data:

1. Use a CRM database for personalization

In this world and technology, it's surprising to hear that 67% of businesses do not use a form of CRM to record valuable consumer data. This, no doubt results in a lack of personalization for each customer. By collecting first-party consumer data, or integrating with second or third party sources, marketers can build sophisticated consumer profiles to deliver greater one-to-one marketing. Data is central to creating experiences that are personal to consumers. The ability to collect, analyze, and deploy new ideas from consumer analytics is without a doubt the most important, yet under utilized area for marketers. The need for personalization is far too important to ignore, and the insights from that data can help make this a reality.
Your CRM and marketing automation software, allows you to effectively segment your consumer profiles according to the data you collect. This enables you to continue nurturing these relationships and target them with engaging promotions that convert. It is one of the most powerful solution for marketers today.
To learn more about integrating campaign data with your CRM speak to one of our experts.
2. Provide better customer interactions
Customer data is a goldmine for brands. It provides them with ample insights on customer purchase behaviour. More importantly, it suggests why they are buying from you instead of your competitors. Using past customer data such as purchase history, complaint/support log, social media reviews and more, can help brands improve the customer experience.
The success of customer service lies in capturing real-time data and acting instantly upon it. The quality and type of data collected also plays a significant role in delivering results. The data brands capture should provide insights into customer purchases and their behaviour. It should also be able to predict future customer behaviour.
When customer support has access to this data during a customer interaction, they can better prepare themselves and deliver a much more personalized experience. The heart and soul of many organizations are its customer service, and data plays a huge role in perfecting your brand's customer contact.
See how these brands are leveraging data to deliver the best customer experiences.
3. Learn how to win and close more deals
Data can tell us a lot about consumer behaviours and activities. Marketers now have access to how often a consumer visits their online store, the transactions they make, and their browsing behaviour. By collecting this information marketers can identify the customers that are more likely to be loyal. They can then tailor certain promotions or loyalty programs according to these consumers.
Data helps us answer many questions such as: Why are certain consumers abandoning their carts? How can we remarket them and win them back? How can we improve the customer experience? When you collect data digitally, you are able to more easily understand the reasons why consumers make, or don't make, purchases. It helps marketers pivot and make necessary changes more quickly versus traditional marketing efforts.
4. Discover upselling opportunities
The greatest advantage of customer profiling is a deeper understanding of consumer behaviour. It helps pave a way for new business opportunities like cross-selling and up-selling with your customer base. Once you're able to identify your most valuable prospects, you can use this information to promote new offers or upsell on existing offers. Data allows you to segment, personalize, and target according to the customers you are selling to. Through data analysis you can find opportunities to build campaigns that
For instance, for a business with tier-based customer profiling, any upgrade provides customers with an added value in terms of product offerings and services. At this point, consumer data comes in handy to trigger promotional emails to your tiered customer base.
So, capturing and managing real-time customer data must remain the prime focus of brands aiming for business growth.
5. Keep your customers from leaving
The beauty of capturing customer data is your ability to stay on top of consumer trends. Customer preferences are changing constantly. One of the most famous examples of this is the dot com success story, Netflix. When the subscription based online movie rental service saw DVD sales decline, they were able to pivot their business model into what it is today; subscription video on demand via the Internet. While Netflix grew, DVD sales fell, with streaming and subscription models becoming more popular amongst consumers. Netflix now reports an annual revenue of $15.8 billion. The point here is that without access to consumer data, it's unlikely Netflix would have made the strategic moves it did to retain and grow its customer base. It may have continued to push its original business model to an evolving consumer base. In the end, data gave Netflix the key to making consumers grow with them.
For brands, the bottomline is to utilize up-to-date data to make smarter marketing decisions that retain existing customers and attract new ones.
Looking for some inspiration on how to collect and activate your data? See how these companies are successfully acquiring new relevant data with creative engagement campaigns.
---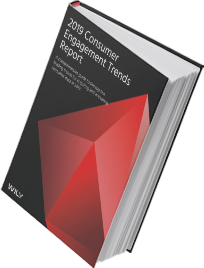 Companies are connecting data and content to deliver on the notion of personalization. This report assists brand marketers and agencies looking to engage consumers in the digital-first era. It outlines 10 emerging trends and technologies that marketers need for personalizing communications along the customer journey.
WHAT'S INSIDE:
The Value of Data-Driven Creatives
5G and Mobile-First Marketing
Leveraging The Internet of Things (IoT)
Experience-Driven Marketing
Plus, So Much More!