7 Books About Experiential Marketing You Should Read
In this fast-paced age of digital transformation, sometimes marketers need to turn off, sit down, relax, and unwind with a good book (or you know, just read it online). Regardless of how you choose to consume your reading material, the important part is finding content worth consuming.
Today, time-starved marketers are desperately looking for new ways to engage consumers using a digital-first and customer-centric approach. That's why we've narrowed down a selection of educational and insightful books that will help you learn, create, and launch one of the most compelling marketing strategies since the dawn of advertising; experiential marketing. Experiential marketing has given organizations the opportunity to captivate consumers by incorporating real-time and digital experiences to drive loyalty and win over new customers.
Whether you're a brand, agency, or just a forward-thinking marketer, these 7 books will help guide your experiential marketing strategy moving forward:

This book is for marketers still torn between outdated marketing models and the need to reinvent how they market in today's customer-controlled economy. You will find a clear path for refining your marketing strategies, building a roadmap for putting your brand on a winning path, and gain the confidence to transition into experiential strategies. With hundreds of case studies, exclusive research, and interviews from more than 150 global brands, experiential marketing experts Kerry Smith and Dan Hanover present the most in-depth book ever written on how companies are using experiences to reinvent consumer marketing.
What's Inside:
The history and fundamental principles of experiential marketing
How top brands have reset marketing mixes as experience-driven portfolios
The anatomy of a brand experience
The psychology of engagement and experience design
10 habits of highly experiential brands
How to measure the impact of experiential marketing
How to combine digital and social media in an experiential strategy
Experiential marketing vocabulary
Plus, much more!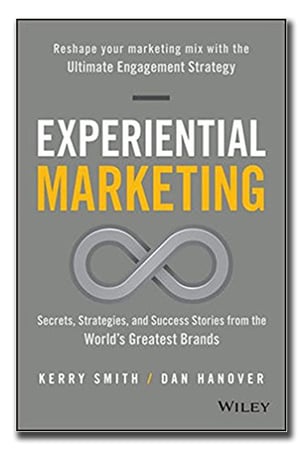 Immersive brand experiences are revolutionizing brand engagement. The second edition of Experiential Marketing: A Practical Guide to Interactive Brand Experiences cuts through the jargon with clear practical guidelines on how to magnify marketing strategies to a powerful new level. This book emphasizes that experiential marketing is not just about live events. Rather, experiential tactics are about creating unique, immersive experiences that allow businesses to generate a surge of brand engagement. These experiences are immediately amplified by consumers through live content sharing and social media streams.
This comprehensive read pinpoints exactly where experiential innovation fits in with the current marketing and events climate. The most recent version analyzes the latest industry advances and case studies, including four new chapters on the digital experience and merged realities, plus the experience economy and creative explosion of the 'Pop-Up' phenomenon. This book is essential reading for marketing, business, media and events professionals alike, providing strategic decision makers with a unique competitive advantage in a vibrant new era of marketing strategy.
What's Inside:
A step-by-step outline to plan, integrate and evaluate game-changing results
A digital toolkit of downloadable resources

"The Power of Moments" is a New York Times Bestseller, and diverges from the more educational content on this list, and enters the psychological realm of experiences, or "moments". This book delves into some fascinating mysteries of experience: Why we tend to remember the best or worst moment of an experience, as well as the last moment, and forget the rest. Why "we feel most comfortable when things are certain, but we feel most alive when they're not." And why our most cherished memories are clustered into a brief period during our youth.
Readers will discover how brief experiences can change lives, such as the experiment in which two strangers meet in a room, and forty-five minutes later, they leave as best friends. (What happens in that time?) Or the tale of the world's youngest female billionaire, who credits her resilience to something her father asked the family at the dinner table. (What was that simple question?)
Many of the defining moments in our lives are the result of accident or luck—but why would we leave our most meaningful, memorable moments to chance when we can create them? The Power of Moments shows us how to be the author of richer experiences. Marketers will learn how to bring those moments to life and harness them in order to improve customer experiences, and appeal to a wider audience. For more information you can check out the Heath Brothers resource section here.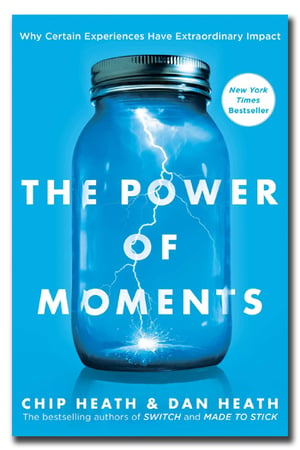 Are you still marketing like it's 2006? Many marketers are facing this challenge as customer-centric digitally-focused needs become paramount to success. With 75% of screen time spent on connected devices, digital strategies have moved front and center of most marketing plans. But marketers need to go even deeper, since technology hasn't just reshaped mass media, it's altering consumer behavior. Enter "Disruptive Marketing", a radical rethinking of how to market in today's new techno-centric normal, and selected in 2016 by Oracle Marketing Cloud as a Top 15 Marketing Book.
Disruptive Marketing is a provocative, fast-paced tour of our changing world, packed with trends, predictions, interviews with big-think marketers, and stories from a career spent pushing boundaries. This book will propel you out of your comfort zone and into the disruptive mindset you need for future success.
What's Inside:
How ongoing conversation is thriving
Why consumers generate the best content about brands
The importance of appealing to emotion
Why growth depends on merging analytics with boundless creativity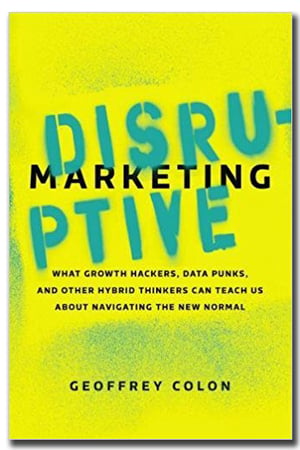 World-renowned marketing experts Robert Rose and Carla Johnson have teamed up and synthesized 5 years of research with global brands into a set of "better practices" that weave together both the "why" and the "how" of navigating this new landscape. By placing strategy before structure, Robert and Carla illustrate WHY the idea of Content Creation Management will be a core discipline within tomorrow's marketing strategy. Additionally, it explores HOW content-driven experiences can be created, managed, scaled, promoted, and measured in today's business. If the goal for businesses is to become more like media companies, this book is the roadmap to get there. To find out more about what this book has to offer, check out the trailer here. You can also gain more insights from a collection of blog posts they have put together to promote the book.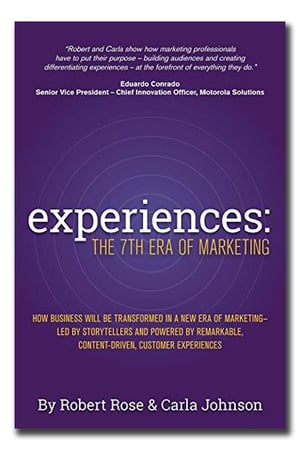 What makes things popular? Why do people talk about certain products and ideas more than others? Why are some stories and rumors more infectious? And what makes online content go viral?
Wharton marketing professor Jonah Berger spent the last decade answering these questions. He's studied why New York Times articles make the paper's own Most E-mailed List, why products get word of mouth, and how social influence shapes everything from the cars we buy to the clothes we wear to the names we give our children. In this book, Berger reveals the secret science behind word-of-mouth and social transmission. You'll discover how six basic principles drive all sorts of things to become contagious, from consumer products and policy initiatives to workplace rumors and YouTube videos.
This book provides a set of specific, actionable techniques for helping information spread—for designing messages, advertisements, and information that people will share. Whether you're a manager at a big company or a small business owner trying to boost awareness, Contagious will show you how to make your product or idea catch on.

Marketing is undergoing a revolution where customers are in control, and with more choice and more access than ever before. They refuse to be "sold to" or "managed" and many marketing professionals are flailing for a new strategy while the winners are clearly jumping ahead. "Connect" is the ultimate marketing guide to becoming more relevant, effective, and successful within the new marketplace. Written by a team of marketing experts serving Fortune 500 brands, this book outlines the massive paradigm shift currently taking place within the industry, and provides the insight and perspective marketers need to stay on board. Readers will find new strategies for engaging customers at touch points throughout the customer lifecycle. The book discusses the new ways of thinking, and the new tools and processes that allow marketers to work in this new era where digital customer experiences are increasingly important.
What's Inside:
Discover the technology and processes that allow marketers to remain relevant
Craft a personal, relevant, and accessible customer journey that engages the connected customer
Keep in touch throughout the customer's life cycle, both online and offline
Link digital goals and metrics to business objectives for a more relevant strategy
Smart marketers have moved to a higher level that achieves business objectives while increasing relevance to the customer. Connect provides readers a roadmap to this new approach, and the tools that make it work.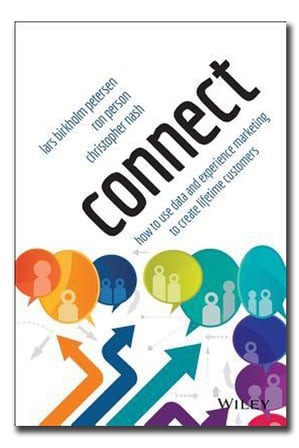 Let us know if you've ready any good books about experiential marketing in the comment section below. Plus, check out our very own eBook "75 Fascinating Facts About Experiential Marketing" for the latest insights in the XM industry.
---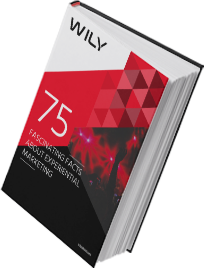 Many brands struggle to connect with and influence their target audience. However, there is one marketing approach which many experts say is the most effective when it comes to motivating people to action…and that is Experiential Marketing.
Download the report to uncover the latest facts and key findings from across the XM industry.
WHAT'S INSIDE:
The ROI of Experiential Marketing
How Technology Improves the Brand Experience
The Impact of Shareable Experiences
Experiential Marketing Success Stories
Plus So Much More!
Download the FREE 24 page report today!
---