How Digital Technology Elevates Experiential Marketing: 7 Genius Campaigns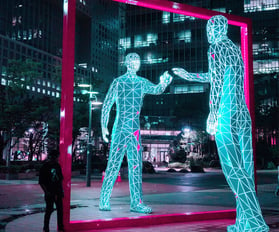 In today's rapidly shifting landscape, the success of a marketing campaign hinges not only on creativity but equally on data security, especially when audience engagement is paramount.
While brands increasingly rely on experiential marketing campaigns to captivate their audiences, leveraging digital technology for enhanced interactivity is crucial for ROI. However, ensuring these interactions are secure is fundamental to building consumer trust.
Let's explore some remarkable campaigns that use secure digital technology to enhance their audience engagement.
Coca-Cola's "Share a Coke" Campaign
Coca-Cola added a personal touch using digital technology with its "Share a Coke" campaign. This strategy, emphasizing personalized experiences, allowed users to customize their Coke bottles online. Creating a sense of ownership around the product prompted consumer to share their unique Coke bottles on social media resulting a viral sensation that boosted brand engagement and sales.

LEGO's AR Playgrounds
LEGO incorporated augmented reality into its retail stores allowing children to see their physical LEGO creations come to life on a digital screen. This added a layer of interactivity and imagination to the brick-building experience. This blend of physical and digital play revitalized the brand's in-store experience and showcased the endless possibilities of LEGO sets. Ensuring that these digital interactions are secure enhances the user's trust in the brand.
Diageo: The Johnnie Walker AR Experience
Diageo, known for its premium spirits, took experiential marketing to the next level with an augmented reality (AR) experience for Johnnie Walker whisky. The AR app transformed the whisky label into a doorway to a virtual world where consumers could explore the history and craftsmanship of the brand. This immersive experience allowed customers to interact with the product on a deeper level, creating a more profound connection with the brand.
Shoppers Drug Mart's Virtual Masterclass Series
Shoppers Drug Mart, a Canadian retail giant, enhanced their beauty workshops, transitioning them online with an emphasis on customer convenience. This move enabled customers to connect with beauty experts from the comfort of their homes. To facilitate this virtual experience, Shoppers Drug Mart used WILY's SPRY software platform to deliver a secure and compliant solution while further emphasizing the brand's authenticity and trustworthiness.
Check out the video walkthrough for the program:
Ritz and Triscuit's Virtual Foodie Events
Mondelez's Ritz and Triscuit brands bridge technology and culinary expertise with virtual events. Secure engagement platforms like SPRY, which powered this program, made these sessions more trustworthy, ensuring personal data is protected while consumers immerse themselves in the culinary world of snacking.
See program videos:
Honda's Virtual Showroom
Honda has revolutionized car shopping with its virtual showroom. Using VR, customers can explore their favorite Honda models, tailor them to their liking, and even embark on a virtual test drive. Beyond this immersive VR experience, Honda introduced the 'Win A Civic' contest, a lead generation tactic powered by the SPRY platform. Not only does this serve as an enticing engagement method, but it also underscores Honda's commitment to data protection, a fundamental aspect in fostering consumer trust.
Batiste's Digital Spin to Win
Batiste, a renowned dry shampoo brand, has seamlessly integrated entertainment and product promotion with its 'Spin To Win' game. Using the SPRY platform, the brand not only offers consumers the chance to win a coveted Batiste Self Care package but also ensures that during this engaging experience, participants' data remains protected. It's a prime example of how Batiste subtly promotes its products while prioritizing consumer engagement and data security.
As digital experiential marketing campaigns continue to evolve, the imperative for data security grows alongside. Platforms like SPRY play a pivotal role, ensuring brands can deliver captivating campaigns without compromising on data security.
---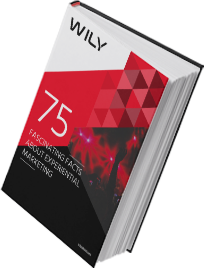 Many brands struggle to connect with and influence their target audience. However, there is one marketing approach which many experts say is the most effective when it comes to motivating people to action…and that is Experiential Marketing.
Download the report to uncover the latest facts and key findings from across the XM industry.
WHAT'S INSIDE:
The ROI of Experiential Marketing
How Technology Improves the Brand Experience
The Impact of Shareable Experiences
Experiential Marketing Success Stories
Plus So Much More!