5 Epic Experiential Marketing Fails (And What They Can Teach Us)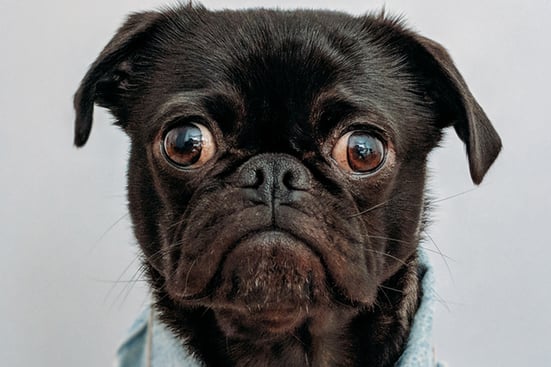 Experiential marketing activations can be risky, but sometimes the risk is worth the payoff. For example, the SXSW Conference & Festival is celebrated for its experiential displays, and the intersection of arts and digital experiences that it offers attendees. But not every activation is vetted and approved like the ones seen at SXSW. Sometimes marketers are willing to roll the dice for the sake of profit and promotion, and sometimes it backfires. Just ask these 5 organizations who launched experiential activations that didn't exactly go as planned.
It's unclear who was in the room when these experiential marketing fails came to life, but needless to say tough lessons were learned, people were fired, and we'll benefit from learning the mistakes they made first:
Campaign:
In an effort to promote its new show in 2015, Man in the High Castle, Amazon has the bright idea to cover New York subways with modified versions of both the Nazi Coat of arms and the rising sun flag of Imperial Japan. Unsurprisingly, people found the displays offensive and they were hastily removed after New York Gov. Andrew Cuomo asked that they be taken down. Amazon released as statement saying,
"The Man in the High Castle, based on an acclaimed novel, explores the impact to our freedoms if we had lost World War II. Like Transparent and the movie Chi-Raq, stories that society cares about often touch on important, thought-provoking topics. We will continue to bring this kind of storytelling to our customers."
The Teachable Moment: Experiential programs should not offend, or target a specific group of people, especially for the sake of promotion and commercialization. Consumers are not interested in public companies profiting from real issues that exist today. Although the material has the potential to encourage a larger conversation, this display itself does not invite a two-way conversation, and instead appears one-dimensional.
Campaign:
Jagermeister has a knack for creating memorable brand experiences using event marketing strategies. However, this particular event in Leon, Mexico required some basic chemistry to make it successful. Unfortunately, the organizers missed that class and went straight to "How to Party 101".
The idea was cool, no doubt. Organizers poured liquid nitrogen into the swimming pool to produce the desired 'smoke on the water' effect. Little did they know that mixing chlorine and nitrogen creates a gas, known as nitrogen trichloride. The end result? The lethal gas asphyxiated party goers and left several hospitalized, including a 21-year-old man who spent 18 days in a coma!
It really doesn't get much worse than poisoning your most active brand ambassadors, does it?
The Teachable Moment: Marketers are not scientists, so don't act like one. When anything beyond your scope is suggested for an activation, it's best to bring in the experts to carry it out. This can range from health and safety concerns to the legalities around your brand activation. Many of WILY's clients have no knowledge of the rules and regulations of running a contest, and therefore turn to our experts for help. It's the smart thing to do, or you could end up in some hot water (or in this case nitrogen trichloride water).
Campaign: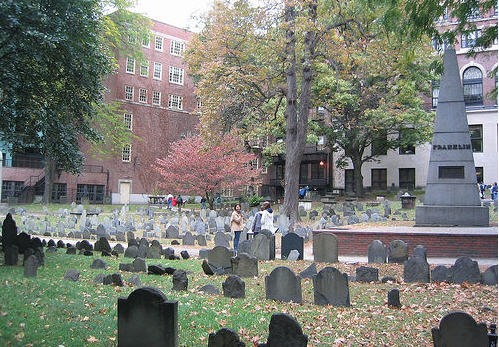 In 2007, Cadbury Schweppes decided to run a 23-city treasure hunt to promote its soft drink Dr Pepper. The prize? A gold coin worth as much as $1 million. Pretty neat. I mean, what's the worst that could happen, right?
The problems started when the drink's manufacturer published a clue hinting that the coin might be buried in Boston's historic Old Granary Burial Ground. The 347-year-old graveyard is the resting ground of American Revolutionary patriots Paul Revere, Samuel Adams, and John Hancock.
After contestants started to show up at the cemetery, the city quickly closed it, concerned that it would be desecrated by treasure hunters. A spokesman for Cadbury Schweppes conceded, "the coin should never have been placed in such a hallowed site."
The Teachable Moment: City Council President Maureen E. Feeney said it best,
"It is intolerable that companies should exploit city resources at the expense of public safety and even historic property for a cheap promotion."
It's important to be considerate of where your activation takes place, or you might end up stepping on some toes (or graves). Bottomline: If you haven't asked anyone for permission, it's probably not a good idea.

Campaign:
To promote the movie Mission Impossible III, Paramount Pictures placed small red wired devices inside 4,500 LA Times newspaper racks. When opened, the devices played the Mission Impossible theme. However, the marketing stunt misfired when concerned newspaper buyers began calling in bomb reports after noticing a red plastic box with wires protruding from the racks. A Los Angeles County sheriff's arson squad arrived on scene soon after and blew up the news rack, thinking it contained a bomb.
Though well-intended, the stunt caused more hysteria than amusement, and wasted the time of law enforcement officers. In turn, Paramount was slapped with a $75,000 fine for negligence.
The Teachable Moment: Ensure that local authorities have approved of your plans before carrying them out in a public forum. When creativity strikes, it's easy to get ahead of yourself, but this stunt would have been much more effective if the police were informed.
Campaign:
In 1974, the Cleveland Indians ran a promotion to generate greater attendance at an upcoming game against the Texas Rangers. The front office decided that they'd offer fans a special price on beer; 10 cents for a 12-ounce beer in unlimited quantities (about 50 cents a beer today). At the time, the normal price for beer was 65 cents, so naturally fans couldn't resist.
Take a wild guess at what happened next…
The bleachers were loaded, literally, and fans were acting belligerent. Fans began streaking, and running onto the field. But that's not all. The Indians' fans were out for retaliation from a previous loss against the Rangers. Soon the game escalated into a full-on brawl. A riot squad with tear gas eventually restored control but not without injury or incident, and the game was forfeited to the Texas Rangers. Needless to say the promotion was a colossal fail.
The Teachable Moment: Set clear goals for your experiential marketing programs. A promotion should support, not hinder, the overall goal of the activation. In this instance, beer, not baseball, became the focus of the game and the entire brand experience was jeopardized.
---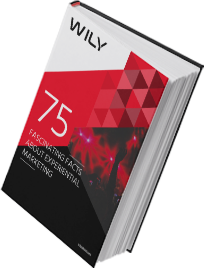 Many brands struggle to connect with and influence their target audience. However, there is one marketing approach which many experts say is the most effective when it comes to motivating people to action…and that is Experiential Marketing.
Download the report to uncover the latest facts and key findings from across the XM industry.
WHAT'S INSIDE:
The ROI of Experiential Marketing
How Technology Improves the Brand Experience
The Impact of Shareable Experiences
Experiential Marketing Success Stories
Plus So Much More!
Download the FREE 24 page report today!
---