5 Creative Ways to Engage Consumers and Boost Sales During The Holiday Season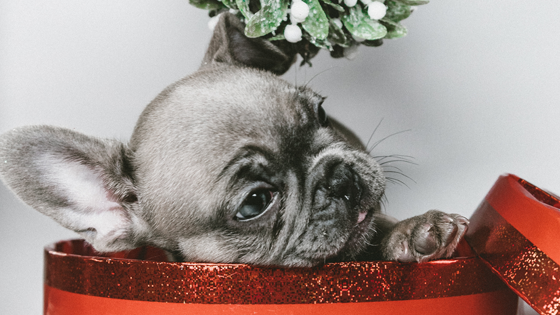 The holiday season is upon us, and it's shaping up to be an optimistic time for retailers.
The BCG Henderson Institute is expecting a favourable holiday shopping season this year with three out of four consumers planning to spend the same or more compared to last year.
Furthermore, recent consumer sentiment surveys reveal that shoppers are feeling more confident about their financial prospects, which bodes well for retailers. This positive outlook is likely to translate into increased sales and overall economic vitality during the holiday season.
To help marketers make the most of this holiday shopping bonanza, here are five creative strategies to engage consumers and drive sales:
1. Offer Irresistible Deals
Consumers are no longer willing to wait until Black Friday or Cyber Monday for discounts. For many, the holiday season kicks off as early as November 1st.
To tap into this trend, employ marketing segmentation and automation to offer teaser deals to your most loyal customers. You can also incentivize app downloads or grow your subscription list in preparation for the holiday shopping rush.
Additionally, consider leveraging data analytics to identify the specific preferences and behaviors of your customer segments, allowing you to tailor your promotions effectively. By doing so, you can create a personalized shopping experience that resonates with consumers from the outset of the holiday season, increasing their engagement and anticipation.
2. Harness the Power of Social Media
The holiday season is a time of heightened social engagement as people share special moments with friends and family. Leverage this opportunity by experimenting with social media advertising. Test and refine your social ad strategy leading up to the holidays.
Moreover, consider tapping into user-generated content and running holiday-themed contests or challenges to foster a sense of community and interaction with your brand.
Engaging with your audience on social media platforms not only builds brand loyalty but also provides valuable insights into consumer preferences and trends, helping you fine-tune your holiday marketing efforts. The holiday season is a prime time for social media engagement, and a well-crafted social media strategy can significantly impact your brand's visibility and sales during this festive period.
3. Craft Your Brand's Holiday Story Through Digital Engagement
The holidays are an ideal time for brands to create a compelling narrative that consumers can experience digitally.
While many brands rely on physical storefronts and window displays to convey their message, consider exploring novel ways to tell your brand's holiday story through digital means.
For instance, you can employ digital engagement mechanisms like our "Snow Globe" experience to immerse consumers in a digital winter wonderland, allowing them to enjoy the holiday spirit without leaving their homes.
Or contact us to learn about our "Shake & Win" snowman mechanic. This is a fun and interactive way to capture users' attention, generate excitement, and drive customer engagement during the holiday season or other winter-themed campaigns.
It encourages users to interact with your brand, fosters a sense of gamification, and can lead to increased sales and brand loyalty.
Check it out:
4. Reach Out via SMS
The holiday season can be hectic for everyone, making it essential to grab consumers' attention effectively.
One communication method that is sure to get noticed is SMS (Short Message Service). If you have a holiday SMS campaign in your marketing arsenal, it can significantly boost sales.
Research indicates that SMS campaigns enjoy an impressive average response rate of 45%, surpassing the performance of various other communication channels. Although not every text message will lead to a sale, it's noteworthy that 64% of consumers appreciate receiving promotions and coupons through SMS, and an additional 70% of consumers acknowledge making a purchase directly influenced by an SMS message.
Embracing SMS as a marketing tool can help maintain consumer engagement with your promotions throughout the holiday season, maximizing your outreach and impact.
Contact one of our engagement specialists to see how WILY can help you with your next SMS campaign.
5. Reward Customers with Digital Incentives
To drive consumers to both retail and online stores, consider engaging them with incentives.
Gift cards are a highly coveted holiday item, and they often motivate consumers to spend more than the card's value. However, many physical gift cards go unredeemed.
To address this, offer loyal customers eGift cards that they can access at any time. This provides more opportunities for them to engage with your brand and make purchases.
WILY's SPRY platform is integrated with egift card systems of over 70 leading brands in North America for seamless and secure e-gift incentivization.
In Conclusion
As we dive into this promising holiday season, the retail landscape is poised for success, with consumer optimism on the rise and spending intentions strong. As shoppers express growing confidence in their financial circumstances, retailers have an excellent opportunity to capitalize on this positive sentiment.

To explore digital incentives further and optimize your holiday campaigns, reach out to one of our engagement specialists. They can provide valuable insights and guidance to help you make the most of this holiday season.
---

In this age of digital transformation, businesses need to take creative risks when it comes to their engagement strategy. Explore the top 10 marketing trends that are disrupting the way we engage consumers.
WHAT'S INSIDE:
Personalizing the Experience with Artificial Intelligence
Getting Immersive with Virtual Reality & Augmented Reality
Winning Over Your Customer with Contests and Sweepstakes
Interactive Case Studies from Dr. Oetker and adidas
Plus So Much More!