The Beginner's Guide to Brand Activation Strategy [eBook]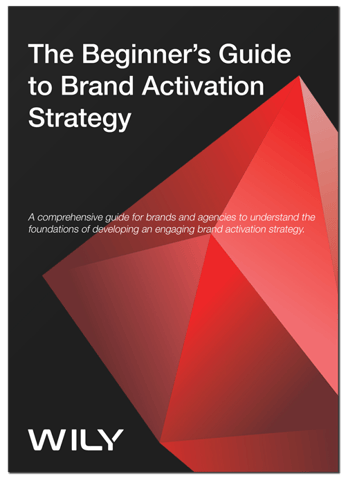 "Brand Activation" is the art of driving consumers to action through brand sponsored interaction and experiences. It's about bringing brands to life and forming long-term emotional connections with consumers. The ultimate goal of a brand activation is to attract, engage, and motivate consumers at various points along the path to purchase.
This comprehensive guide will help brand marketers, event coordinators, and customer experience coordinators understand the foundations of developing an effective brand activation strategy. It will also serve as a resource for marketers looking to enable activations in the digital-first era.
Keep the following principles in mind as you plan your next activation:
Key Principles
Insights Drive Ideas: Inspire demand for your brand by tapping into consumer insights and passions that will lay the foundation for your creative ideas and executional strategies.
Timing & Place Is Everything: Connecting with consumers at a time that is convenient for them and at various points along the path to purchase is key.
Invite Participation: At every touch point, ask consumers to do something. Invite them along the journey and push them down the path to purchase.

Advantages of brand activations
There are a number of proven benefits of consumer activations:
Acquire relevant customer data and opt-ins

Acquire consumer feedback in real-time as they interact with your

brand.
Reach new audiences that have yet to engage with your brand.
Reinforce you brand's position in the market.
Cuts through traditional advertising clutter (TV Commercials, Print, Web Ads)
Make your brand more relevant.
Strategies for implementing a consumer brand activation campaign
Brand activations can take several forms. Here are some of the most popular types of brand activations:
Experiential marketing
Digital marketing campaigns
Sampling campaigns
In-store events
Promotions
Social media engagements
Experimental Events
Experiential Marketing (XM) is used by global brands to intercept consumers and emotionally engage with them on a one-on-one personal level. Events are tactics designed to give people the opportunity to interface with a product, engage in a dialogue with experts, and feel more connected with a brand.
This can be achieved by blending physical and digital experiences together, so that the participants are encouraged to play apps and games, have their photos taken or ride on virtual reality car and bike simulators. In most cases, brands will employ an external vendor to help them achieve these tactics. The purpose is to reach people on multiple personal levels (emotional, rational, psychological) so that they walk away from the experience emotionally connected to the brand.
Digital marketing campaigns
Experiences are not one-dimensional, they can happen in-person and online. In fact, consumers are much more likely to engage in online experiences, or with experiences that include a digital component. Digital marketing campaigns make it possible to reach audiences beyond physical interactions. It gives marketers the ability to collect data and gain insights for improving marketing and sales systems. Typically digital marketing is a component of a larger brand activation, and is used to compliment campaigns in-field/in-market.
Sampling campaigns
A sampling campaign is when a brand is able to get their product into the lives of their potential consumer. An effective sample campaign starts with determining a target audience. Getting the right person to try your product and tell others about their positive experience can really boost awareness and sales.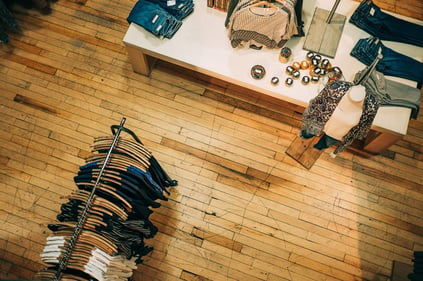 In-store retail marketing
In-store retail marketing activations can help a customer choose one brand over another in a physical setting. They help to enhance the image of a product or brand and as well as feature the benefits it offers or introduce the lifestyle associated with purchasing the product. There are different types of retail marketing, a brand can be activated using point of purchase displays, attractive design or hosting, retail product launch experiences that allow consumers to experience and try a particular product.
Promotional marketing
Promotional marketing involves raising awareness of your brand and its products in order to generate more sales and gain a loyal customer base. The targeting of promotional marketing can take many forms, it can be targeted at businesses, retail and wholesale companies or it can be targeted at the end consumer. Consumer promotions can be executed by using reward loyalty programs, contests, sweepstakes, giveaways, special offers, product samplings as well as point of sale displays. Digital rewards are becoming more popular as consumers prefer mobile interactions over other channels.
Business promotions can be used in workshops, event sponsorships, trade show booths and direct mail campaigns. Wholesale trade promotions may consist of using incentives, or providing entertainment value or other methods like bonuses to reward resellers.
Social Media Engagement
Social media engagements are typically a layer, or an element of a larger brand activation. It is a way to drive engagement with your brand and keep consumers interested. Most brand activations utilize social media in some shape or form, but as this article points out, only a few brands are using social to the fullest extent. With experiential marketing on the rise, marketers have to stay competitive to get the most out of their brand activations. Social media can amplify an event, generate buzz, increase brand awareness, and so much more. With that said, brands should be taking advantage of all that social media has to offer. By combining social media strategies with brand activations, marketers can rise above the rest.
By keeping the approaches mentioned above in mind, we can now tackle the methodology behind crafting an engaging brand activation.
To learn how to create brand activations that drive engagement download the FREE 13-page eBook now!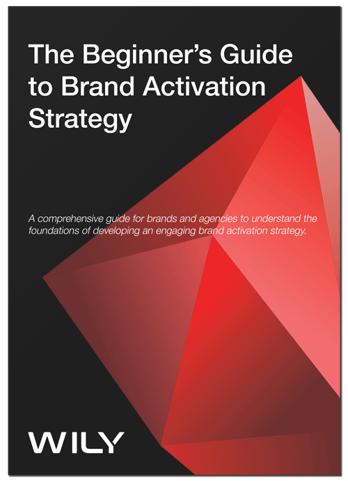 ---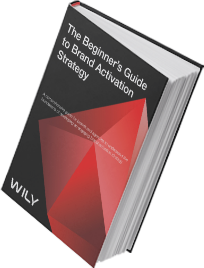 "Brand Activation" is the art of driving consumers to action through brand sponsored interaction and experiences. It's about bringing brands to life and forming long-term emotional connections with consumers. This book will assist brand marketers and agencies in developing an engaging brand activation strategy. It will serve as a resource for marketers looking to enable activations in the digital-first era.
WHAT'S INSIDE:
Advantages of Brand Activations
Strategies for Implementing a Brand Activation
Processes for Executing Engaging Brand Activations
Methods for Measuring Brand Activations
Plus, So Much More!