How Can Marketers Make the Most Out of Their CRM Systems?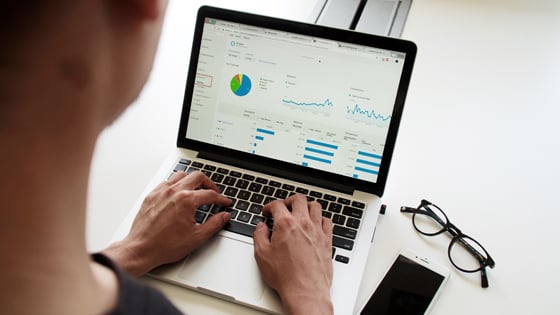 Science Daily claims that a staggering 90% of all the data in the world has been generated over the last few years. That's a lot of information for marketers to decipher. CRM, or Customer Relationship Management, although traditionally a sales tool, is now commonly useful for marketers looking to connect their systems and organize the data they collect to aid sales teams. While marketing automation tools also collect data and enables marketers to build campaigns accordingly. In many sophisticated organizations, CRM and marketing automation work together to meet all stages of the customer journey.
In short:
CRM system: Contact data available in a centralized database with functionality to make selections and targeted communication
Marketing Automation tools: Design professional emails and measure the results
However, with the rapid boom of modern technology, the spread of social media channels, and the influx of marketing communications, customers are demanding more personalization, and more diverse ways of engaging with products and services.
CRM software stores information including how long a contact has been a customer, past purchase records, the dates and notes of any phone conversations with a contact, a record of inbound emails they've sent to your sales and/or customer service teams, and more. By harnessing this information, CRM systems can help secure sales by making the sales and marketing process a more personal experience for the customer.
So, how can you optimize your CRM systems to create better marketing campaigns? We uncover four key areas where data is most valuable and how to harness this for success:

How Does Data Improve Your Marketing Campaigns
1. Focuses targets
One of the most important tasks for marketers is outlining their buyer personas, and the audiences that are most likely to buy from them. Marketers are likely to fail if they try to appeal to everyone, therefore they must try to appeal to the groups that actually care about their product.
Fortunately, CRM systems allow marketers to pinpoint specific customers, and target them with relevant promotions. Since your CRM database includes a sophisticated profile on each consumer that interacts with your brand, its possible to track their behaviour and preferences, which helps marketers tailor messages accordingly.
2. Helps to segment e-mail lists
They say that those who are able to predict, rather than react, win. The latter is very much true for marketers as they need to be able to notice common trends before they offer anything. Marketers want to be able to segment by a number of factors. including gender, age, income, etc.
As data insights become more sophisticated, marketers want to segment e-mail lists based on recent activities, responses, personal likes and dislikes, products already purchased, e-mails opened, e-mails replied, and even social media activity.
And, the sharper the potential customer's profile is, the more opportunities the marketers have to personalize their messages and, in such a way, win the hearts of individuals!
3. One-to-one communication delivery
Once you have chosen whom you want to target and segmented the database into meaningful groups, it is time to individualize your marketing messages. Today, more than ever, marketers need to create messages that appeal to these personas, and rely on data to craft them.
Today's CRM systems allow you to make complex communications possible and help you tailor the content of your messages and grab your customers' attention.
Equipped with these details, you can suggest an idea, give information, and even shape the entire communication in such a way that it suits that particular customer.
And the benefits of doing so are huge, as the more personalized the content is, the more likely you are to see improved response rates, stronger brand perception and increased revenue. In this way, CRM solutions enable marketing experts to focus more on the customer, not the product.
4. Measures your success (and failures)
Wouldn't it be great if we could find what works and then use it again and again instead of starting from scratch each time?
With the right CRM software, you can determine the campaigns that are most successful and yield the best results. This takes out all guesswork and opinions and helps marketers focus their attention on campaigns that are performing optimally.
Once you find out which ones were the best performing, you can repurpose the most successful campaigns and designs for new audiences. This reduces marketing costs and consumer engagement and sales going up. And who doesn't want that?
How SPRY Can Help You Collect Data More Effectively
The ultimate goal of marketing campaigns today is data collection. The ability to build sophisticated customer profiles that help marketers personalize their messaging is arguably the most important part of B2C marketing in the digital age. The SPRY platform enables your organization to easily and effectively run engagement campaigns that motivate consumers to action, such as filling out a form, completing a transaction, or anything that ultimately provides marketers with deeper access to consumer insights.
By integrating your CRM with the SPRY platform, you can engage with your prospects and customers on a more personal level, re-run campaigns, and keep all your data in one central location. In turn, you are able to more effectively manage marketing messages and create a two-way dialogue between marketers and customers.
All in all, by integrating your CRM systems, are able to supply you with a contact database and centralize your actions, but it also makes it easy for you to slice and dice the data into meaningful insights, and later shape the perfect target groups that would respond to highly individualized messages.
Are you looking to inject more data into your CRM systems? Talk to an engagement expert now to learn how WILY can help.
---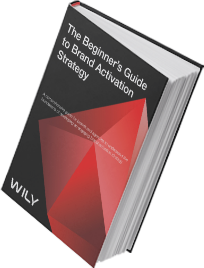 "Brand Activation" is the art of driving consumers to action through brand sponsored interaction and experiences. It's about bringing brands to life and forming long-term emotional connections with consumers. This book will assist brand marketers and agencies in developing an engaging brand activation strategy. It will serve as a resource for marketers looking to enable activations in the digital-first era.
WHAT'S INSIDE:
Advantages of Brand Activations
Strategies for Implementing a Brand Activation
Processes for Executing Engaging Brand Activations
Methods for Measuring Brand Activations
Plus, So Much More!