7 Reasons Why Contests and Sweepstakes Will Never Die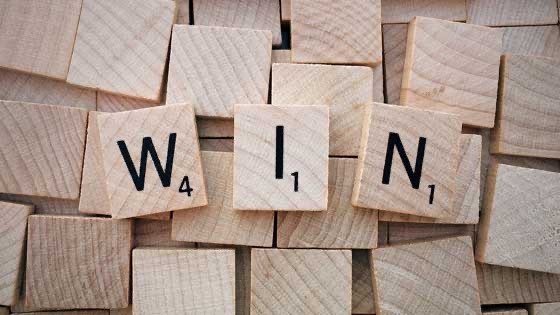 Winner! Gagnant! Is there any better feeling than the shock and surprise of winning something? Contests and sweepstakes are a great way to engage and attract consumers, and create a connection with your brand. It ranks amongst the few marketing tactics that withstand the test of time. However, we cannot ignore evolution, and though some strategies will prevail, innovation is inevitable. As a marketing strategy that continues to see results from brands big and small, contests and sweepstakes are significantly different from their original conception. Today, digital transformation plays a huge role in the success of these programs. In fact, marketers rely on the digitization of contests and sweepstakes for a number of reasons.
Here we'll explore how a new generation of contesting and sweepstakes marketing is evolving into a powerful tactic for brands of all sizes to bring into the digital era.
1. Contests Help You Build Your Fan Base
Whether you are starting with an audience of 100 or 100,000, contests offer a proven way to increase that number. Brands can gather thousands of new fans in a matter of days or weeks when running a contest. Of course this is not the only metric to think about, but it is one measure of the power of a promotion. A basic enter-to-win sweepstakes with a lower barrier to entry often provides the best option for those just starting out or for brands looking to grow their fan base. As your marketing team becomes more comfortable running contests, you can explore more complex, highly engaging contesting by incorporating digital mechanics and gamification.
2. They Enable You To Engage Your Audience
In addition to increasing the sheer number of people who interact with your brand, contests help to deepen the relationship you have with your customers. A user-generated content (UGC) promotion such as a photo or video contest is a great way to do just that. UGC contests tap in to the human drive to compete, and they provide an opportunity for everyone to experience their 15 minutes of fame. Most importantly, when participants upload their personal content (e.g., a photo or story) to your promotion, they are naturally invested in your brand.

3. Contests and Sweepstakes Are a Rich Source of Data
With a prize at stake, many people are willing to share information with you as part of the entry process. You don't want to introduce too many barriers, but don't miss the opportunity to learn a bit more about your consumers (i.e., how they heard about your promotion, what their favourite product of yours is, etc.). Remember that what you ask should be of equal value with what you offer in return. In addition to collecting data as part of the entry process, you can also learn a great deal from the behaviour and feedback that takes place around your contest. These insights will play an important part of your ongoing marketing strategy, and personalization efforts.
4. It's A Cost Effective Viral Marketing Method
How would you like to have hundreds or thousands of your fans helping to spread the word about your campaign? Thanks to sharing via social media you can. Contests are more readily circulated than ever before. Although, it's still important to have a promotional plan that encompasses multiple marketing channels to maximize results.
With viral contest marketing, you can quickly build targeted customer lists and grow your social media audience at a much lower cost than other marketing methods. Better yet, by getting your audience to actively share your content as part of the contest, you'll get free marketing that further spreads awareness for your brand. As you use the psychological principles behind contests and competitions, you'll see faster growth — and a greater return on investment — than ever before.
5. Because Science Says So
When something that is normally expensive (or inaccessible) like a car or meeting a celebrity, is given away for free, it creates a sense of urgency and scarcity. This builds interest and increases the value of the contest, which motivates a greater number of people to participate. But why?
The psychology behind winning a free prize even plays a role when the monetary value of the prize is relatively small. A study found "that coupon recipients who got a $10 voucher experienced a 38 percent rise in oxytocin levels and were 11 percent happier than those who did no receive a coupon." Quite simply, receiving something for free makes us happy — a psychological element that plays a big role in why contests and sweepstakes will never die.
6. Social Comparison
Finally, much of the virality of contest marketing can be associated with what has sometimes been dubbed as our "obsession with winning." This ties in with the social comparison theory, which Psychology Today explains "that we determine our own social and personal worth based on how we stack up against others."
While this can also have negative connotations, there's no denying it has a direct impact on the popularity of contests. Winning a contest — especially one where some skill is involved — makes participants feel better about themselves, which is a powerful motivating factor.
Contests that include a leaderboard, ranking system, or earning points will compel consumers to engage and return again and again. View these case studies by Red Bull and Dr. Oetker who leveraged this tactic for their Crashed Ice Event and Find Giuseppe programs.
7. Creates Brand Urgency and Scarcity
The best contests typically share two key traits that send participants into a frenzy: urgency and scarcity. Urgency can be an especially powerful motivating factor, as it fulfills our desire for instant gratification. This is why most contests and sweepstakes run for a limited time. If someone knows a free prize is within reach, they're more likely to enter the contest than if they have to wait a whole year to participate.
Of course, not everyone can be a winner. Yet this scarcity is actually another essential motivator. Limited supply will always increase demand. If there's only one grand prize available, it instantly becomes more valuable in the mind of the customer. This scarcity, especially when combined with a limited timeframe to enter the contest, makes the prize highly desirable.
---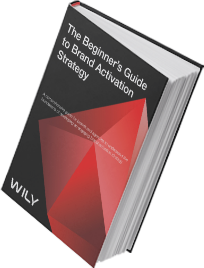 "Brand Activation" is the art of driving consumers to action through brand sponsored interaction and experiences. It's about bringing brands to life and forming long-term emotional connections with consumers. This book will assist brand marketers and agencies in developing an engaging brand activation strategy. It will serve as a resource for marketers looking to enable activations in the digital-first era.
WHAT'S INSIDE:
Advantages of Brand Activations
Strategies for Implementing a Brand Activation
Processes for Executing Engaging Brand Activations
Methods for Measuring Brand Activations
Plus, So Much More!