How Gamification Marketing Uses Emotion to Drive Big Profits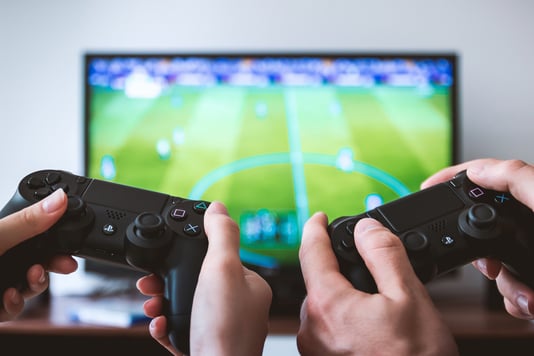 According to Harvard Business Review, increasing customer retention by 5% can generate a 25%-95% increase in profit. Since the main objective of retention is to continue ongoing relationships with customers, experts generally use customer engagement as an effective indicator of loyalty.
Additionally, an engaged consumer is more likely to stay loyal and buy more products and services. By incorporating gamification marketing into your strategy, businesses can incentivize, engage, and activate their customers like never before.
Gamification, as a definition, is the application of game-design elements and game principles in non-game contexts to improve user engagement. Gamification can also improve an individual's ability to comprehend digital content. When doing this, you add elements like: rewards, challenges and much more, to a digital entity such as a website or an app. This will trigger a sense of achievement, happiness, and competitive nature in people. In turn, this encourages consumers to engage with your product even more, because its fun, and they'll enjoy it. Gamification marketing will ensure long-term engagement, loyalty, and big returns for your business. Seems great, right? So, how can your organization effectively implement this strategy?
Retailers, especially, present a great opportunity to utilize gamification marketing within their engagement strategy. Although it is often discussed in meetings and brainstorming sessions, these organizations are notoriously slow to execute. This is where WILY comes in. Our experience with gamifying engagement programs are kind of our specialty.
So naturally, we're sharing our expert advice to gamify your marketing, and create memorable experiences that stimulate conversations with your customers, create viral campaigns, and engage consumers for longer periods of time.
Here we go…

Things to consider when developing a gamification marketing program:
Look for opportunities.
There are a number of ways to integrate gamification marketing into your strategy. It's worthwhile to set a list of goals and look for opportunities that could use a little help from gamification. You may be surprised to find how gamification marketing transforms your traffic into real-time engagement, data acquisition, and new revenue.
Know what your audience wants.
It's important to keep your audience in mind when you think of using gamification. Every marketer should know who their target audience is. Therefore, they should consider what kind of game will appeal to their customers the most. If you're hoping to target a wide demographic, then consider a more generic program to suit your customers. For example, the NFL and New Era used a memory matching game to engage fans during the Super Bowl. This can be replicated for any brand, and most consumers will be able to understand and identify with it easily.

Keep it simple.
The most successful gamification programs we've seen are simple and intuitive, with minimal steps. This makes it easy for consumers to engage with and complete from anywhere at any time. Trust us, your customers don't want you to recreate the next World of Warcraft. They just want to play a quick game that earns them a reward just like Sport Chek did using "flick mechanics" at an Edmonton Oilers arena game.
Determine what your rewards should be.
Rewards and prizing are a main driving factor for initiating an experience with your customer. Therefore, it's important to give serious consideration to your rewards and prizing. In these engagement campaigns, brands such as Dr. Oetker and Hershey's included instant prizing in their gamification strategy, in addition to a grand prize offering. For more information about why instant prizing helps drive engagement check out this blog post, "3 Contest Strategies Guaranteed to Boost Customer Engagement". Bottomline is your rewards are the incentives driving your audience to action, and they are vital to driving engagement and revenue. For example, Town Shoes gave away 10%, 20% or 30% off to anyone who engaged in their scratch-to-win game. The discounts were only given to those who claimed them in-store. Therefore, the reward was a clear drive to retail, and a boost in sales for Town Shoes.
Make it memorable!
The point of gamification marketing is not only to engage consumers but to make them remember your brand and the experience they had. By creating a experience around the game can truly set your marketing efforts apart. adidas used gamification and NFC technology to activate consumers while promoting the launch of their new store. The program layered gamification on top of an immersive brand experience that left a lasting impression on customers. This is a bit more complex than your average gamification marketing program, but making it memorable and fun can be simple too.
Step it up a notch
After you've run your first program, you'll learn a lot about what elements worked, what didn't, and what you'd like to see in the future. A number of our clients will launch a program, and come back with a number of new ways to increase engagement, and drive more sales. It's an exciting process and improving your user journey and game elements is a fast way to take a campaign to the next level without starting from scratch.
---

In this age of digital transformation, businesses need to take creative risks when it comes to their engagement strategy. Explore the top 10 marketing trends that are disrupting the way we engage consumers in 2018 and beyond.
WHAT'S INSIDE:
Personalizing the Experience with Artificial Intelligence
Getting Immersive with Virtual Reality & Augmented Reality
Winning Over Your Customer with Contests and Sweepstakes
Interactive Case Studies from Dr. Oetker and adidas
Plus So Much More!