How Savvy Marketers Will Activate their Super Bowl LIII Sponsorships
The Super Bowl is quickly approaching, and it's fair to say that the only thing bigger than the game itself is the marketing and advertising supporting the event. While the Super Bowl is broadcast to over 100 million households around the world, and 75,000 live fans in a single day, digital channels are allowing marketers to form long-lasting brand impressions beyond the initial broadcast, and to more fans than ever before. As advertising and marketing evolves beyond traditional commercial spots (although we'll see plenty of those, too), how will marketers spend their sponsorship activation dollars this year?
WILY has worked with brands like New Era, to activate their Super Bowl sponsorship. In a recent success story, WILY helped New Era execute a national campaign that increased sales while promoting New Era (LIDS) as the Official Headwear of the NFL by using a digital memory matching game. So, will more brands take advantage of digital formats to activate their sponsorships this year?
Let's explore some of the hottest consumer engagement trends over the past few years, and make some honest predictions about this year's outlook. Here's what we think we'll see at this year's Super Bowl in sponsorship activations:

1. Integrated Digital Campaigns
The Super Bowl is best known for huge commercial spots with celebrity guests and endorsements. Those commercials are not going anywhere, anytime soon. But brands are using TV advertising during the Super Bowl as a launching pad to get the word out, followed by a social push to sustain buzz about their brands to encourage engagement and action.
For instance, during commercial breaks, fans are likely to share the experiences around them. They might take a selfie or record a video, and post it online. When viewers navigate to alternative mediums, marketers will harness sponsored posts on Instagram and Facebook to capture their attention. So, even when fans ditch the game for their cell phones during TV commercials, there will still be a chance that they will see those spots in their feeds.
This year we predict more content-driven activations from integrated digital campaigns, that are supported with traditional TV spots. Additionally, we think online influencers will have a greater impact during this year's telecast. Trey Kennedy, a popular online influencer helped activate sponsors like Samsung on his Facebook and Instagram for ESPN's College Football Playoffs. By utilizing NFL influencers, brands will be able to take their integrated campaigns to a whole new level during this year's game.
2. Giveaways and Sweepstakes
Social media, namely Instagram and Snapchat, are holding young consumers attention. If brands want to target Millennials and Gen-Zers they should be facilitating social giveaways to drive engagement via these channels. Additionally, e-Commerce brands can drive app downloads, or memberships using this tactic. We predict more brands will activate sponsorships by utilizing the giveaway strategy, and deliver these messages via social platforms.
Instant giveaways will also be a hot trend this year compared to previous years. In this age of instant communication and digital integration, brands can run multiple giveaways throughout the duration of the game. By including instant prizing, marketers can engage and attract even more consumers than ever before. Read more about the benefits of instant prizing and giveaways here.
3. Real-Time Engagement Efforts
As in the past, we'll see advertisers, particularly through social media, attempt to entertain and engage with consumers in "real-time." The opportunity to anticipate and react to key moments—distributing pre-made content via YouTube, Snapchat, and Instagram Stories for instance will be extremely popular this year. Additionally, it's possible for brands to leverage streaming video content to engage with fans live. Instagram Live and/or IGTV gives brands and influencers the ability to stream things as they are happening, and can engage in conversations with consumers in real-time. Brands will see the Super Bowl as an opportunity to engage in two-way real-time conversations that build brand affinity and create a sense of community.
We predict that for Super Bowl LII, marketers will harness the power of live interactions to promote their brands and/or products. This year, brands will engage and connect with audiences on larger scale and faster than ever before.
4. Voice-Driven Activations
Over the holiday season voice-activated devices like Alexa, Google Home, and Siri were king. Now that many households are accessing them, it's time for marketers to strike while the iron's hot. The Super Bowl is the perfect time to put those devices to use and drive consumers to action. By driving consumers to make live purchases, marketers can see their efforts take shape in real-time. Voice-driven activations will speed up the customer journey, and create instant connections with consumers. It will be interesting to see just how creative brands get.
How do you think brands will activate fans and get the most out of their Super Bowl sponsorship this year? What would you like to see from them? Let us know in the comments.
---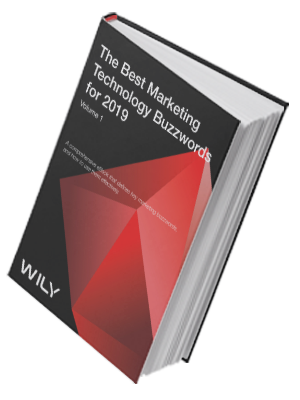 As marketing continues to lean heavily on digital technology and automation for success, buzzwords and phrases will only continue to grow in complexity. In Volume 1 of this comprehensive book, you will understand the ins-and-outs of the most up-to-date marketing buzzwords, and how marketers can effectively use these terms in the workplace, and in every day use.
WHAT'S INSIDE:
Diction 101: Defining the 30 Most Popular Marketing Buzzwords
Grammar 201: Understanding Correct Usage of Buzzwords
Etiquette 301: Effectively Using Buzzwords in Professional Conversations
Context 401: Hashtags to Follow for Relevant Online Discussions
Plus, So Much More!