The Advantages Of Gamification And How You Can Make Full Use Of It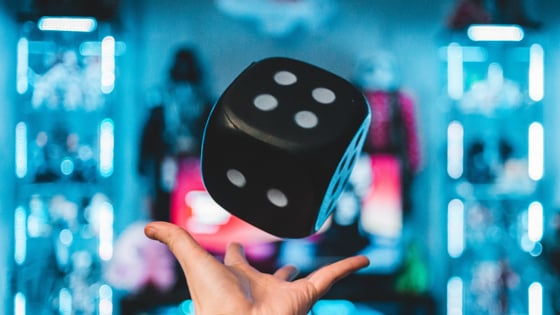 Oftentimes marketers refer to "tactics" such as incentives and gamification as ways to engage and activate consumers. But did you know that these tactics are deeply rooted in the science of "motivation" (aka the desire to do things)?
Therefore, when we talk about the advantages of gamification, we are actually talking about influencing the psychology of consumers, which proves to be extremely powerful in practice. But before we jump into why gamification is so powerful, it's important that we discuss the difference between "incentive only" motivation and those that include gamification.
Many of you probably already know that incentives are a great way to motivate consumers to complete an action in exchange for a reward. However, incentives tend to form momentary engagement between brand and consumer. Whereas gamification works alongside incentives (rewards) to drive much deeper, more long-lasting, forms of engagement. How? The difference is in the type of motivation at play. In order to fully explore the advantages of gamification we must understand that there are many different variations of motivation.
To make full use of gamification in your marketing, we must discuss the two main types of motivators at play: Intrinsic Motivation and Extrinsic Motivation.

Extrinsic Motivation
Extrinsic motivation is any behaviour that is the result of a possible reward or to avoid an undesirable outcome. For example:
A student studies hard to avoid his parent's punishment.
A student studies hard to get a gift from their parents.
Intrinsic Motivation
Intrinsic motivation involves engaging in a behaviour because it is personally rewarding; essentially, performing an activity for its own sake rather than the desire for some external reward.
Let's look at some examples:
Playing a video game because you enjoy the challenge.
Participating in a sport because you find the activity enjoyable.
The most significant difference between incentives and gamification is that an incentive, although it generates motivation, it is only momentary. You feel motivated to achieve an objective until you reach it. It boosts your engagement temporarily, it doesn't turn you into an engaged person.
Gamification on the other hand is a combination of both types of motivation, intrinsic and extrinsic. It rewards you for reaching a goal or an objective with game elements and mechanics. It provides you the right challenge, making you want to play to outperform yourself and others. Just for the sake of it. This is the main advantage of gamification marketing, it is a perfect mixture of intrinsic and extrinsic motivation.
And why does this matter to marketers? Because highly engaged consumers are more likely to be loyal, and spend more with your brand and this can be accomplished by combining gamification and incentives to create the perfect motivating conditions.
So, how do these motivators work in practice? With WILY's SPRY platform organizations can leverage gamified elements called "engagement mechanics" to produce higher levels of audience engagement in combination with contests and sweepstakes. Below we'll explore case studies from the world's most trusted brands that put these strategies into action.
How Brands Leverage Gamification and Incentives to Keep Audiences Engaged
Ask: Dr. Oetker wanted to create an ownable, yearly promotion that engages pizza-loving consumers. Continuing to build momentum for the Giuseppe brand while increasing emotional engagement, affinity, awareness, trial, and repeat sales.
Solution: The campaign leveraged gamification and rewards by inviting consumers to purchase participating Giuseppe Pizzeria products to acquire a PIN Code and enter it on the contest microsite. Consumers could then digitally search for Giuseppe onscreen using a digital magnifying glass. Points were given to users based on their speed and accuracy of finding Giuseppe as well as for entering PIN codes.
Download the full case study and play: How Dr. Oetker Engaged 80,000+ Consumers with their Viral, Digital "Find Giuseppe" Contest
Ask: New Era was looking to execute a national campaign to increase sales while promoting New Era as the Official Headwear of the NFL.
Solution: By utilizing gamification and incentives by inviting football fans across North America to enter for the chance to win a trip for two to Super Bowl 50 and 1 of 150 limited-edition prize packs by playing a Memory Matching game that featured New Era/NFL products.
Download the full case study and play: How New Era Used a Memory Matching Game to Promote the Super Bowl
Ask: Red Bull asked to develop a contest and gamification mechanic further profiling the Red Bull Crashed Ice event, leverage existing RBCI content, and tied them to a retail partnership.
Solution: Red Bull leveraged gamification by inviting fans to watch a series of Crashed Ice videos and answer corresponding questions as fast as possible. Users who made the leaderboard were entered into a Grand Prize draw to win an all-expenses paid VIP trip for two to a future Crashed Ice event.
Download the full case study and play: How Video Trivia Increased Awareness of the Red Bull Crashed Ice Event
---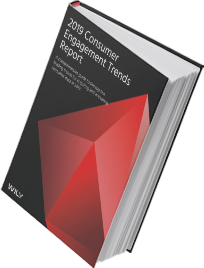 Companies are connecting data and content to deliver on the notion of personalization. This report assists brand marketers and agencies looking to engage consumers in the digital-first era. It outlines 10 emerging trends and technologies that marketers need for personalizing communications along the customer journey.
WHAT'S INSIDE:
The Value of Data-Driven Creatives
5G and Mobile-First Marketing
Leveraging The Internet of Things (IoT)
Experience-Driven Marketing
Plus, So Much More!