The Hottest Sponsorship Activation Strategies to Use this Summer
Why Sponsorship Activation Is a Summer Ritual
Sponsorship activation is one of the best ways for brands to attract their fans in the masses. And summertime presents new and exciting ways for marketers to accomplish this. In fact, Psychology Today found that people feel more positive when the sun is out and those sunny feelings also prompt people to want to shop — and spend — more. For the last 8 months, the majority of North American consumers have been stuck inside, hibernating from the cold. But summer encourages a much more active and adventurous consumer, ready to explore the great outdoors. This calls for organizations to truly make a splash with their sponsorship activations.
It's time to dive in, and leave an impression on consumers that will last through every season. Here are 3 of the hottest tactics to consider when executing your sponsorship activations this summer:
1. Experiential Marketing
Experiential brand activations are truly tied into the consumer summer marketing strategy. Being able to execute an experience at an upcoming outdoor festival, is a great way for your brand to stand out from the pack. Typically, in these environments, fans are looking for surprises and fun activities to interact with. Your activation should drive fans to your area and make them feel good about being part of your brand experience.
A recent program WILY ran with Vitamin Water invited WayHome concert-goers to experience a "human carwash" so they could cool down at a three-day summer festival. The objective was to engage and activate concert-goers, in addition to collecting data, in a way that was distinct from other brands at the event and authentic for them. This was an important move; Vitamin Water created a hydration station and revive an experience that got their brand message across in an engaging way — "drink outside the lines".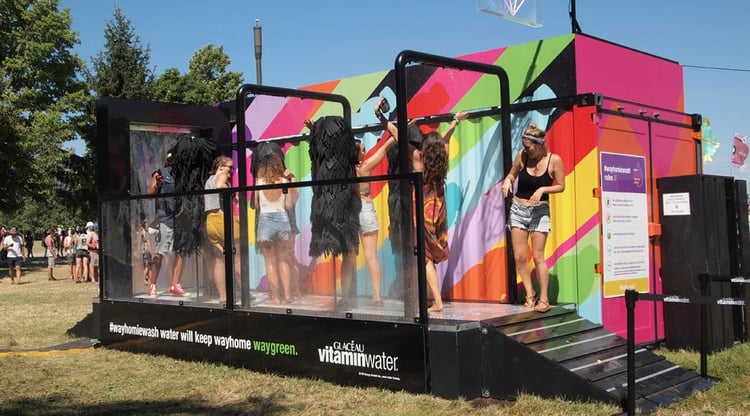 There are many other creative experiential ideas that you can tailor to your sponsored events: art installations, pop-up shops, you name it. The point is that consumers must not only be able to see your brand, but experience it, and the summer weather lends a hand to delivering this strategy.

2. Proximity Marketing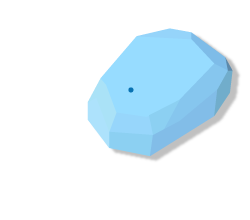 This solution goes hand-in-hand with the experiential strategy mentioned above. For instance, let's say you have a booth at a sporting event, and you need to drive consumers to that area. At most live events, fans are preoccupied with other activities like food, drink, and socializing, of course. So, you must give them a valid reason for wanting to engage in your brand activation. Enter geolocation, or geofencing. This solution helps you target consumers in direct proximity to your location using their mobile device.
There are a number of possible solutions for this strategy; so you must consider the best one for your needs.
For example, you can easily serve up an ad on social media that is delivered directly to those in the stadium. Since most event-goers are actively using social media to share their experiences, they are more likely to see you through a mobile ad versus navigating a busy stadium. Or, even more compelling, is the use of beacons to trigger location-based notifications. If you have access to a team, event, or tradeshow mobile app, you can instantly alert users as they pass by, and drive traffic your way.
Read how Sport Chek and the Oilers accomplished this strategy in-arena (which can easily replicated in an outdoor stadium).
3. Virtual and Augmented Reality
Another hot trend gaining momentum is virtual and augmented reality. Virtual reality (VR) is an interactive computer-generated experience which takes place within a simulated environment. In 2015, Wimbledon sponsor Stella Artois devised a virtual reality experience that featured the tennis courts' resident bird of prey, Rufus The Hawk. The activation gave fans the chance to fly like the hawk, over the tennis courts, using an Oculus Rift simulator.
Similarly, augmented reality (AR), is the ability to enhance the real world with computer generated overlays. So, for example, you could create a branded virtual overlay that passes over fans on the jumbotron. Augmented reality gives your brand an opportunity to come alive in front of consumers in an engaging and integrated way.
Of course, your activation doesn't have to be nearly as complex or large scale as those mentioned above, but it just goes to show the skies the limit with VR/AR.
What are your summertime sponsorship activation strategies? Are you planning to explore the strategies listed above, or do you have something completely different in mind? Let us know in the comments.
---

In this age of digital transformation, businesses need to take creative risks when it comes to their engagement strategy. Explore the top 10 marketing trends that are disrupting the way we engage consumers in 2018 and beyond.
WHAT'S INSIDE:
Personalizing the Experience with Artificial Intelligence
Getting Immersive with Virtual Reality & Augmented Reality
Winning Over Your Customer with Contests and Sweepstakes
Interactive Case Studies from Dr. Oetker and adidas
Plus So Much More!