3 Ways to Tell If Your Brand Activations Are Working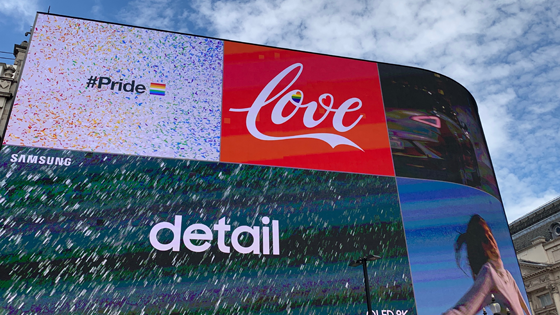 Brands and agencies are beginning to understand the importance of developing their brand activations for the digital age. Traditional advertising and marketing communications are no longer resonating with target audiences, and brands must adapt to a growing need for hyper-personalization. Many brands are now creating experiential marketing activations, and leveraging digital technology to enable more effective campaigns. A lot of time and preparation goes into developing memorable brand activations. However, many marketers struggle to measure the success of their activations, so it's important to understand where your ideas are most impactful.
Here we'll explore 3 key areas to measure the effectiveness of your activations, and recommendations for achieving success.

1. Your brand activations reach the intended audience
How many targeted consumers would this campaign activation touch and reach? Is it a national scale, worldwide tour, city wide or hyper local? Regardless of how big or small the activation, your goal is to ultimately reach existing and future consumers. If your activation draws crowds but doesn't inspire those who care about your brand, you need to rethink your strategy. The only way to truly know whether or not this is happening is by collecting consumer data. By doing this, you can determine if those who engage in your activation are your target market. Additionally, the data you collect is valuable for engaging consumers in ongoing marketing efforts.
More and more consumers are willing to engage with brands digitally, this is also an opportunity to reach consumers and collect important data you would otherwise miss. If your activations include a digital component, they are much more likely to successfully meet brand objectives and marketing goals. To learn more about leveraging digital properties in your brand activations connect with one of our engagement experts.
Consider these metrics when measuring whether your activation reached your intended audience:
Conversion ratio (the number of qualified leads / the number of engagements)
Engagements per brand representative (the number of engagements each brand rep experiences throughout the event—make sure each rep is measuring engagements using the same criteria, or you'll end up with unusable data)

2. Increases brand relevance and affinity
The overarching goal of any activation is to generate hype and consumer interest in your brand or product. If your activation shows a spike in positive impressions and mentions online, you are clearly doing something right. But it can't stop there. An activation strategy should reflect a brand's message and core values, while generating brand affinity. Brand perception and consumer interest should lift after a successful activation. The best way to learn whether this was successful is to ask for consumer feedback about how their brand made them feel post-activation. Moreover, seeing an increase in consumer engagement and loyalty is a good indication of an effective activation. Notably, pay close attention to the reporting on the following areas to prove the success of your activation:

Brand sentiment (how people are feeling about your brand?)
Brand awareness pre- and post-event (how did your event change attendees brand awareness? This is usually discovered through surveys)
Social media brand awareness (how many people used your branded hashtag, how many new followers did you get, how many mentions of your brand showed up online)
3. There is a measurable return on investment/experience
In addition to collecting data, increasing brand relevance and affinity, arguably the most important purpose of brand activations is to drive sales. Unlike many other marketing tactics, brand activations are more about a return on "experience", or ROE, which can be a bit more difficult to measure. Of course, a boost in sales relative to your activation is a strong indication that you ran a successful activation, but ROE has more nuances than a standard ROI. It is measurable in two phases (attraction and connection), as experiences should use a combination of digital and analog tracking methods to measure total attendance, RSVP conversion rates, total time spent at an experience, social reach and share rate, content type, word of mouth and more, putting them through a formula that then quantifies the experience's overall effectiveness.
If you were able to capture consumer data, such as emails, social media followers and other future marketing leads and opportunities, that could potentially turn into sales, you are likely to show a solid return on investment overtime. The bottom line is that although ROE doesn't necessarily provide all of the hard numbers marketers crave, it can more effectively shed light on the actual conversion rate of a brand experience, from physical attendance to social sharing to ongoing brand engagement.
Here are 4 areas to help you determine your return on experience:
Product sales during and after your activation
Product samples during the activation
New customer purchases
Returning customer purchases
---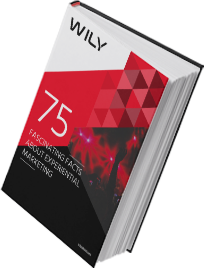 Many brands struggle to connect with and influence their target audience. However, there is one marketing approach which many experts say is the most effective when it comes to motivating people to action…and that is Experiential Marketing.
Download the report to uncover the latest facts and key findings from across the XM industry.
WHAT'S INSIDE:
The ROI of Experiential Marketing
How Technology Improves the Brand Experience
The Impact of Shareable Experiences
Experiential Marketing Success Stories
Plus So Much More!