Marketing Tactics That Actually Deliver On Your Marketing Strategy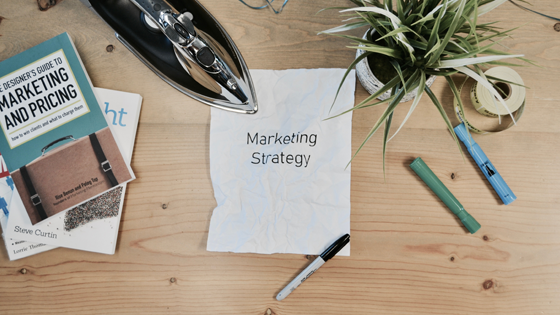 There are a variety of tactics brands can use to achieve their marketing strategies. However, they are not all equal. So which tactics are worth investing in?
As consumers live on their mobile devices, it is possible to incorporate age-old tactics with a new delivery method. The fundamentals of marketing are still relevant; content and engagement are king. However, consumer decision making is a complex web involving a series of steps — discovery, learning, selecting, buying, sharing opinions, making referrals, and repeat buying (hopefully).
The digital savvy consumer is requiring brands to take a hard look at their existing marketing deployment practices. Modern consumers demand more from the brands they spend time and money with. They want experiences that confirm their decisions and reflect their lifestyle, address their needs, and solve their problems. Brands today need to find a way to create authentic connections with their consumer at every touch point… which is difficult to get right.
Let's look at some of the best marketing tactics brands are using to engage consumers today and why they work:
1) Digital Incentive Programs
Why they work:
Regardless of whether you call it a promotion, contest, sweepstakes, or giveaway, incentive marketing is one of the most effective forms of audience engagement and loyalty. It is a proven tactic that works extremely well in the digital age, especially when the incentive is deployed instantly and electronically. Incentivizing consumers for their time, energy, data, and money is rooted in a win-win, quid pro quo, relationship. Simple. They are easy to develop, customize, track, and update on the fly. Additionally, they are easy to promote and track via physical and digital channels (social, web banners, brand sites). Add a unique engagement mechanic such as a digital scratch and reveal, spin wheel, trivia, or sports flick, and you have now added incremental excitement, shareability, and brand value to the digital experience.
2) Sponsorship Activations
Why they work:
Brands sponsor stuff all the time, however, how they activate their investment determines the true value they get out of it. With so many touch points surrounding a team, league, venue, event, and/or individual, there are plenty of ways to connect with a specific audience. The key is to decide which property assets are available and most relevant to delivering against marketing objectives.
Example: Sport Chek is a sponsor of the Edmonton Oilers NHL Hockey Club. Their marketing objective is to engage fans in-stadium, collect data, and drive them to a physical retail location to buy. To achieve that goal, Sport Chek deployed an in-arena contest for the chance to win instant gift cards, Oilers merchandise, and a shopping spree. The contest was promoted throughout the game on the in-arena jumbotron and power rings. Fans were invited to participate by entering a short URL on their smartphone which led to a microsite where they registered, played a digital hockey game (shoot a puck on the goalie), all for the chance to win.
Leveraging Oilers fans' affinity for the sport and their team and by using a simple, proven tactic, Sport Chek capitalized on their access to this dedicated audience to drive results.
3) Rewarding Loyal Customers
Why it works:
Creating promotions for your current consumer base is a fantastic way to show some love to those who are engaged with your brand. Offering them an incentive and/or a digital experience for just being loyal is simply good business, and it does not take much to keep them happy. Consider monthly contests, personalized digitally coupons/discounts, first access to a new product, etc.
Your competitors after all would love to steal them away from and they are trying to do it right now, while you finish this article. So, it is ever important to nurture the relationships you have with your existing consumers. Remember, it is far less expensive to invite your current consumers to spend more with you than it is to acquire new ones. Leverage the database and data you have on your audience and make them feel special. Treat them as you would a friend. After all, a happy consumer, is a great consumer, for life.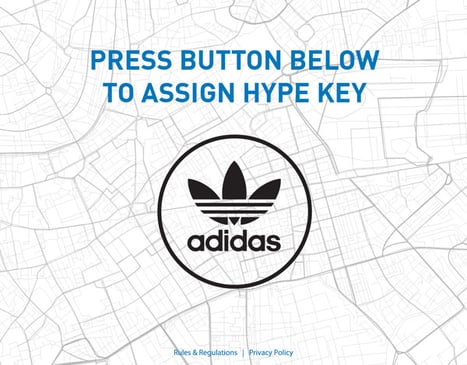 Example: How adidas effectively incentivized loyal consumers and drove them to retail with the offer of an exclusive event and the chance to win limited edition sneakers, while promoting the launch of their new originals store. See the full experience here
4) Point-of-Purchase Marketing (POP)
Why it works:
Point-of-Purchase (POP) marketing targets in-store shoppers with the goal of converting them to a consumer. Whether using product displays, on-package offers, shelf talkers, sampling stations, in-store demos, or onsite experiences, disrupting a shopper on their journey increases your chances of consideration and conversion.
See how Dr. Oetker leveraged POP to promote their Giuseppe Pizza entice and incentive product purchase to drive incremental sales.
5) Personalization
Why it works:
Personalization is the name of the game for creating an engaging marketing campaign. However, customers do not want the illusion of a connection; they want the real thing—and they know the difference. One-to-one marketing involves experiences that feel authentic to consumers. It uses more than just their first name to develop a connection that relates to them. We often discuss why collecting data is important; and personalization is one of the biggest reasons. Consumers want you to understand their preferences (based on searching and previous purchases), and to create engaging programs, offers, and communications around those wants and needs. Anyone can gain access to a first name and email address; but brands need to dig deeper than what is on the surface.
6) Influencer & Celebrity Endorsements
Why they work:
Attention, access, and familiarity. The endless social scroll has made celebrities feel more accessible and regular content contributors look like celebrities. By leveraging their 'followers' and fans, brands can build influential partnerships that drive sales with the click of a button.
However, it is important to partner with respectable people to a) ensure their behaviours do not negatively affect your brand; b) they do not promote competing brands shortly after your relationship concludes. Like any good partnership, the key is to build a trusting working relationship with clear goals, terms, and expectations. As result, this will authentically translate well in the eyes of your consumer… and you can avoid any PR nightmares while you sleep well at night.
---