7 Free Reports About the Digital Experience (DX) Worth Your Time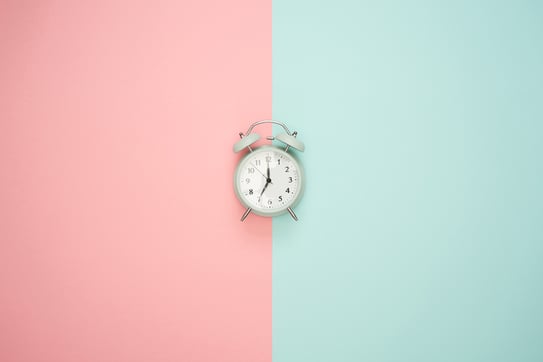 When we refer to the "digital experience", we're referring to the way marketers incorporate digital into the customer journey to acquire data and ultimately create more personalized experiences. Why should you care about the evolution of digital experiences? Well, according to Salesforce, 52% of consumers indicated that they are likely to switch brands if a company doesn't personalize communications to them. By crafting engaging digital experiences, marketers have an opportunity to captivate consumers like never before, and with the help of the digital experience (DX) ecosystem, can leverage those relationships over and over again.
CMSWire defines a digital experience platform (DXP) as consisting of three core components:
The CMS (Content Management System) or WCM (Web Content Management)
An AI-driven content personalization engine
Omnichannel Content Delivery (e.g. Content-as-a-service (CaaS)
Beyond the three core components that make up the main DXP, there are an assortment of technology packages and platforms that supplement the DXP, which is our DX Ecosystem. Of course every organization is made up of different technologies, however, they often include:
An e-commerce engine
A digital asset management (DAM) platform
Translation and localization software
Customer Relationship Management (CRM) software
Marketing Automation Tools (e.g. Marketo, Pardot, Eloqua)
Social Media Platforms and Tools (e.g. Sprinklr, Buffer, Hootsuite)
Analytics (e.g. Google Analytics)
Data Management Platforms
Video Management Solutions
Now that we've defined the importance of the digital experience and what it includes, we can now explore the trends affecting digital experiences and what marketers must consider as they evaluate their existing ecosystems. Here are 7 free reports from leading industry publications to help guide your digital experience strategy.
Why It's Worth The Read: Mary Meeker, a well-known VC and heralded "queen of the internet," annual Internet Trends Report is a 294-slide presentation which touches on everything from data optimization to smart speakers to China.
What's Inside:
Trends on data and personalization
Tech company R&D and Capex spending
eCommerce innovation and revenue acceleration
How the Internet is helping consumers contain expenses and drive income
The consumerization of enterprise software
And, China's rising intensity and leadership in Internet-related markets
Why It's Worth The Read: Edelman Digital's annual report serves as a guide for helping businesses advance through technology, innovation and best practices. This year's theme is all about separating hype from reality in marketing, data, and technology innovation. It features subject matter experts from around the globe defining nine strategic trends happening in the digital space, and provides the necessary recommendations for investing in new technologies, and ensuring their success.
What's Inside:
e-Commerce: Triumph in the Age of Amazon
Data & Analytics: The Power of Big Data Relies on Bold Strategies
Artificial Intelligence: Going Behind The Buzzword
Conversational Technologies: Seeing Beyond The "Chatbot" Buzz
Personalization: For a Tech-Savvy Personalization Strategy, Focus on Humans
Digital Transformation: Digital Disrupts the Org Chart
Augmented Reality: The Age of Augmented Reality Is Here
Post Cable Networks: The Rise of Post Cable Networks
Influencers: The Art and (Data) Science behind Influencers

Why It's Worth The Read: The latest edition of the Deloitte Consumer Review looks at how digital technology and innovation continues to redefine the world of the consumer. It takes an in-depth look into 6 innovative technologies that are set to drive the next phase of disruption in the consumer market. This year's focus is on the different ways in which technology is being used to enhance the consumer experience and transform the way that consumer businesses operate.
What's Inside:
The Digital Consumer
Smart(er) Phones: Smarter Applications
The Machines are Learning
Strap in: Connectivity Takes Off
Augmented Reality Bites
The Subscription Prescription
Rebuilding the Supply Chain – Block By Blockchain

Why It's Worth The Read: The 8th year of Econsultancy's Digital Trends survey, sponsored by Adobe, unveils the results from nearly 13,000 global marketers. This is an annual review of the "state of the nation" of digital, alongside data showing what distinguishes outperforming companies from their peers. Understand how investment in key digital areas, and companies committed to delivering experiences who are adopting a cross-team, customer-centric approach, are winning by a significant margin.
What's Inside:
How Content and Data Fuels UX and Customer Journey Optimization
Investing in Digital Skills and Education
Outperforming Competitors with an Integrated Technology Stack
Measuring ROI Boosts Digital Marketing Investment
AI and its Quest to Provide More Compelling Experiences

Why It's Worth The Read: The Gartner Magic Quadrant for Digital Experience Platforms is a new report defining the scope and evolution of today's digital experience technologies – and informs technology buyers about the key elements that a DXP must have to drive value for the business, and its customers, well into the future. It is for businesses interested in technology platforms that will define the future of customer experience – the delivery of tailored, consistent brand experiences across the full scope of digital interactions. As these technologies come to the forefront of your operations, it's important to stay on the pulse of what's available to improve your organizations digital experience.
What's Inside:
Functional Components of Digital Experience Platforms, DXP Use Cases
Vendor List with Strengths and Cautions
Explanation of the Evaluation Criteria
Completeness of Vision for Market Adoption
Leaders, Challengers, Visionaries, Niche Players
Why It's Worth The Read: Digital customer experience (CX) is a key business differentiator, so application development and delivery (AD&D) professionals must step up to support their firms' initiatives. To partner with marketing and business leaders, AD&D pros must transform their organizations, platforms, and processes. This report describes the opportunity for AD&D — and how to create a digital customer experience delivery strategy that supports your marketing and business peers — from vision to implementation to ongoing optimization. This 12-page report is an update of a previously published report that Forrester reviews and updates it periodically for continued relevance and accuracy.
What's Inside:
Preparing for the Next Big Channel
Creating Integrated Content to Deliver to the Right Customer at the Right Time
Collaborating Together: Marketing and Technology Creating the Digital Experience
Why It's Worth The Read: In this age of digital transformation, businesses need to take creative risks when it comes to their engagement strategy. Gone are the days when an ad campaign was enough to hook a consumer. Today, customers across every industry want to feel immersed in a brand experience. And marketers agree that creating compelling content for digital experiences is one of the top three most exciting opportunities for the year ahead (14%). Download the report to uncover 10 of the most popular trends that CMOs, directors, and managers, from brands and agencies, are planning to integrate into their consumer engagement strategies this year, and into the future.
What's Inside:
Personalizing the Experience with Artificial Intelligence
Getting Immersive with Virtual Reality & Augmented Reality
Winning Over Your Customer with Contests and Sweepstakes
Interactive Case Studies from Dr. Oetker and adidas
Plus So Much More!
---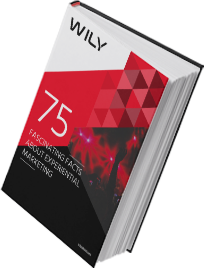 Many brands struggle to connect with and influence their target audience. However, there is one marketing approach which many experts say is the most effective when it comes to motivating people to action…and that is Experiential Marketing.
Download the report to uncover the latest facts and key findings from across the XM industry.
WHAT'S INSIDE:
The ROI of Experiential Marketing
How Technology Improves the Brand Experience
The Impact of Shareable Experiences
Experiential Marketing Success Stories
Plus So Much More!