10 GIFs That Explain How Great Brand Experiences Feel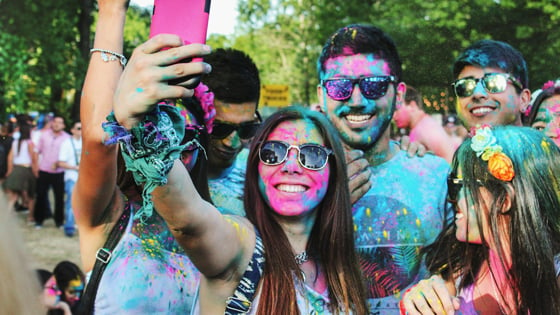 The brand experience is arguably the most valuable aspect of customer engagement today. The ability to win consumers over and activate sales through incredible brand experiences is integral to the success of businesses today. By creating experiences that matter and are shareable brands can attract and engage customers over a long period of time. For example, 98% of consumers create digital or social content at events and experiences and 100% share the content. Additionally, 72% of consumers say friends' posts about branded experiences makes them more likely to purchase from said brand.
So, do your brand experiences have that "WOW" factor? Here are 10 reaction GIFs that explain how great brand experiences make customers feel, and why this is necessary for effective consumer engagement:

When an experience is so creative you can't help but feel inspired:
When an experience is so captivating you have to take a second look:
When you just have to take a moment and appreciate great brand storytelling:
The feeling of being changed for the better after engaging in a purpose-driven brand experience:
When a brand just gets the message and tone dead on:
After you interact with a brand who considers the customer journey and creates a seamless experience to navigate:
That rush you get when a marketing message is super relevant to you it borders on telepathic:
When a brand targets something you're extremely passionate about:
That feeling of inner peace when you buy from a brand that rewards you for your business:
When a brand leverages digital technology to deliver engaging experiences that benefits the consumer:
Are you looking to create more engaging brand experiences for consumers? Speak to one of our engagement experts to get started.
---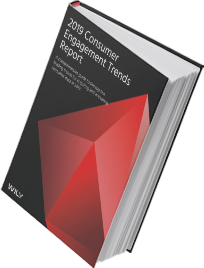 Companies are connecting data and content to deliver on the notion of personalization. This report assists brand marketers and agencies looking to engage consumers in the digital-first era. It outlines 10 emerging trends and technologies that marketers need for personalizing communications along the customer journey.
WHAT'S INSIDE:
The Value of Data-Driven Creatives
5G and Mobile-First Marketing
Leveraging The Internet of Things (IoT)
Experience-Driven Marketing
Plus, So Much More!