8 New Facts About Customer Activation Technology
Over the past few years marketers continue to experience rapid changes in how they activate consumers. Customer activation technology has grown tremendously, making experiential marketing a more measurable and effective marketing strategy. The numbers are in, and they're hard to deny:
98% of users feel more inclined to purchase after attending an activation.
Since 2017 to 2018, the level of understanding and encouragement of customer activations by C-Suite and VP leaders has also grown.
Almost half of leadership (Vice President and C-Suite) agree that in-person events are the most critical marketing channel to achieve key business objectives.
While, as much as 84% of leadership (Vice President and C-Suite) believe in-person events are a critical component of their company's success.
Additionally, 80% of marketers believe live activations are critical to their company's success.
And, between 2017 and 2018 the number of companies organizing 20 or more events per year increased by 17%.
This growing demand by both marketers and C-Suite level executives is opening the door for greater advancements in experiential technologies. Now, discussions are about how technology can asset and leverage activations, and make them easier to track, monitor, and optimize for success. Therefore, more research on the topic is being done to understand where these technologies are heading.

Here are 8 new facts about customer activation technology that event marketers should know for 2019:
Original Source: Bizzabo
Are you looking to engage consumers, capture data, and activate your customers? Check out how WILY's SPRY platform can help take your live events and experiential marketing to the next level.
---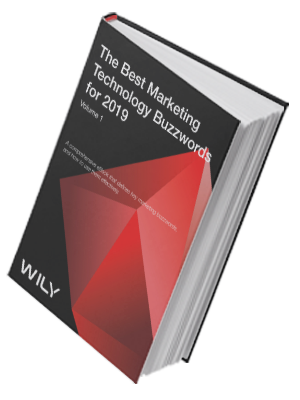 As marketing continues to lean heavily on digital technology and automation for success, buzzwords and phrases will only continue to grow in complexity. In Volume 1 of this comprehensive book, you will understand the ins-and-outs of the most up-to-date marketing buzzwords, and how marketers can effectively use these terms in the workplace, and in every day use.
WHAT'S INSIDE:
Diction 101: Defining the 30 Most Popular Marketing Buzzwords
Grammar 201: Understanding Correct Usage of Buzzwords
Etiquette 301: Effectively Using Buzzwords in Professional Conversations
Context 401: Hashtags to Follow for Relevant Online Discussions
Plus, So Much More!
Download the FREE 30 page report today!