The Contest System Inc. Announces Rebranding to Wily Global Inc. (WILY)
The Contest System becomes WILY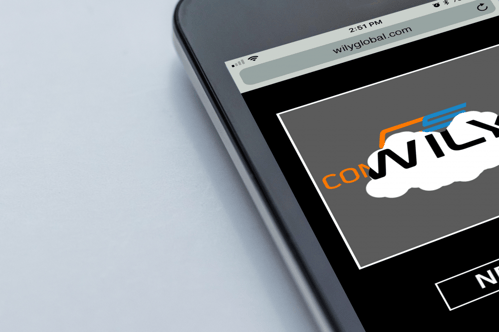 The Contest System Inc. has changed its corporate name to Wily Global Inc. (WILY), a marketing technology company as part of its rebranding initiative. Building on the company's legacy of innovation and speed, the new name reflects the full breadth of engagement and incentive solutions it delivers to its brand and agency clients.
Founded in 2013 as The Contest System, aptly named for its early focus on contesting, has significantly expanded its suite of services in response to market demand for innovative, affordable, and secure technology solutions to enhance customer experiences and drive growth.
"Given the versatility of our platform and the speed and ease with which we can deploy, clients were asking for a wider variety of solutions beyond contesting," says Mike Mulligan, Co-founder, WILY. "As we expanded our offering, we needed a name that better reflected the full breadth of our capabilities."
WILY has also rebranded its core technology platform to SPRY. SPRY is an agile, robust, and secure cloud-based platform that has served over ten million users. Built with finance sector enterprise security and encryption, SPRY provides brands and agencies with a range of innovative, off-the-shelf, and customizable solutions that can be built and deployed in under 10-days.
"Our business has evolved from supporting our clients with one-off programs into a more systemic, personalized, and integrated approach to ongoing audience engagement. Today we enable our clients to rapidly respond and deploy engaging campaigns without the traditional lead times of historical marketing programs," said Devin Tuinstra, Co-founder & President, WILY. "Now we have a name that embodies the crafty, clever, and nimble solutions we provide to solve the complex challenges that our clients face."
WILY′s current client base includes brands such as Labatt, Royal Bank of Canada, RSA Insurance, Rogers, adidas, Reebok, Sport Chek, Marks, NBA, Red Bull, MTY Group, Nestlé, Nature Clean, as well as several agencies in Canada, United States, and Australia.
About Wily Global Inc.
Wily Global Inc. (WILY) is a leader in marketing technology solutions that enable businesses to engage and incentivize consumers. WILY is governed by a group of senior marketing and technology experts dedicated to enhancing the customer experience and drive growth. WILY's proprietary SPRY platform powers solutions for several of the world's most trusted brands and agencies. Visit wilyglobal.com to learn how WILY helps best-in-class organizations move consumers to action.

---